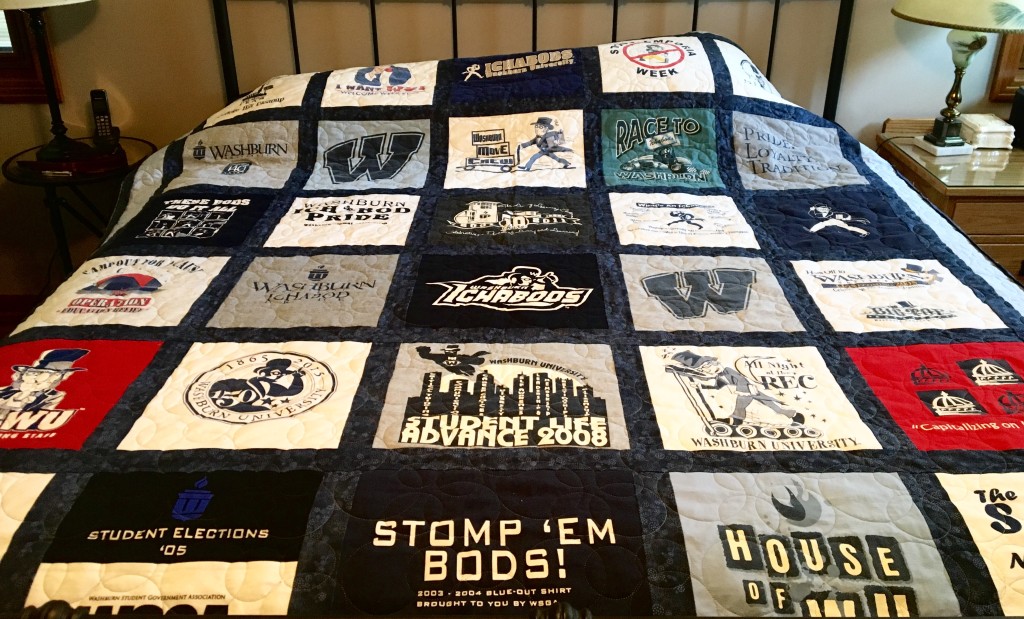 Happy Friday! I hope you had a nice week! I am back with another edition of my Friday Favorites. I would love to hear about what you are loving – leave me a note in the comments!
On of my favorite Creatives, Artist & Illustrator Lisa Congdon, is having a pre-Mother's Day sale in her Etsy shop (enter MOMRULES at check-out for 15% off through April 12th). I have been loving this archival print for months, so I might get it for myself!
Last weekend I was home in Kansas working on a t-shirt quilt with my Mom. My Mom has been quilting for several years now (and sewing most of her life), but this is only the second quilt I have worked on. We watched the t-shirt quilt tutorial from Missouri Star Quilt Company several times before we started my first quilt last December (pictured above). We have since ordered fabric from them and my Mom subscribes to their magazine publication "Block". I could go on and on about what an awesome company MSQ is – all sewist's should check them out!
I don't know why it took me so long, but I have recently gotten really into podcasts! I listen to them when traveling (flying), commuting (no headphones, just the speaker) and when working on Sunflower Paperie orders. My current favorite is "The Way I Heard it" with Mike Rowe. Mike is crediting Paul Harvey (who I also loved) as his inspiration for the program. All of this, plus the historical nature of the stories and short length make this series perfect!
Other favorite podcasts include: "Build a B@d@ass Business" with Diane Sanfilippo, "Serial Season 1" with Sarah Koenig (I know I am SUPER behind the times on this one!) and "Undisclosed" with several attorneys looking at all of the evidence from the case introduced in Serial. If you are an iPhone user, look for the purple "Podcasts" icon – it is SO easy to search topics and subscribe!
Happy weekend, friend! I hope your days are filled with love and fun! 🙂