Hello! Today I have the next installment of my state captiol tour series – Salt Lake City, Utah! Two years ago I visited Salt Lake City and Utah for the first time. The city is surrounded by beautiful mountains and the weather was awesome. I loved this first impression of Utah and after visiting several National Parks there last summer, it has officially become one of my favorite western states. The Utah state capitol didn't disappoint either, so I am excited to share some photos from our visit.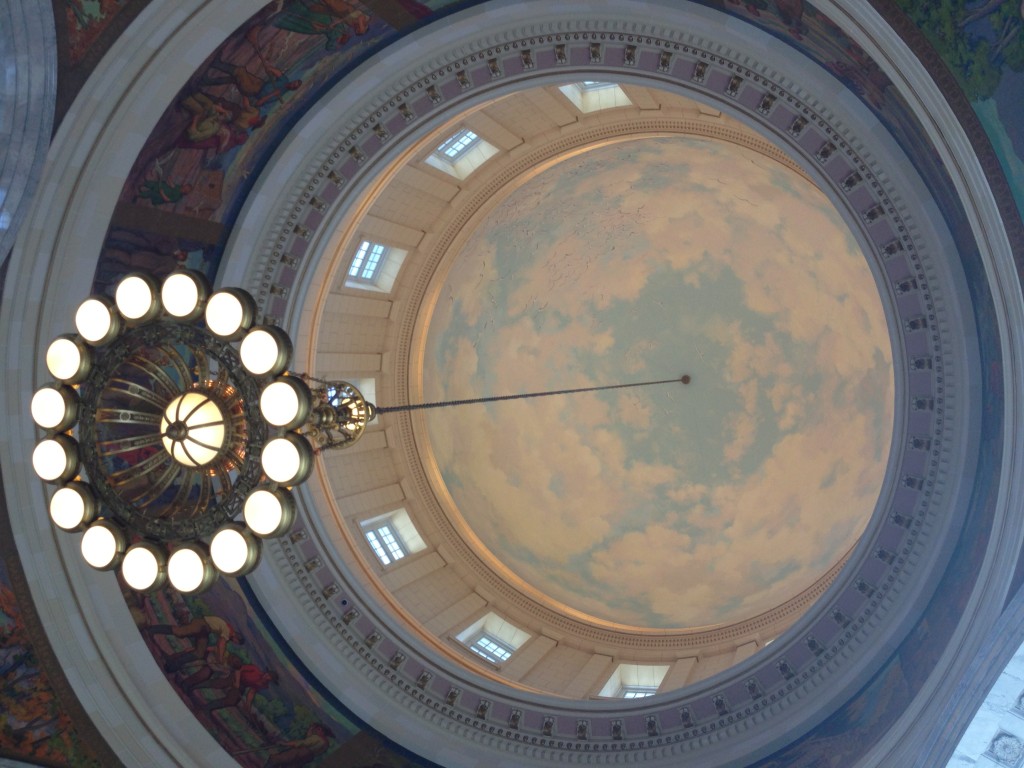 We visited Salt Lake City in 2013 right before we moved to Arizona, because my boyfriend grades Advanced Placement (AP) exams and Salt Lake is where the grading sessions are held. The grounds of the capitol were beautiful, so I was excited for the tour. Guided tours are offered Monday through Friday from 9:00 a.m. to 5:00 p.m. When we arrived they let us know that all of the tours guides were busy with a children's summer camp tour that morning, but that we were welcome to join in on the group. The kids ended up providing LOTS of entertainment and the tour guides were excellent.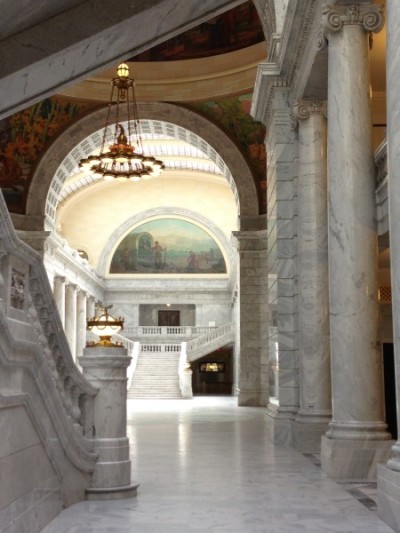 Utah (or technically the territory that would later become Utah) was settled by Mormon pioneers in 1847 who were led west by Brigham Young. The pioneers organized quickly and made their first bid for statehood – State of Deseret – in 1849 . Although this bid was denied, it did contribute to the federal government recognizing Utah as a territory in the Compromise of 1850. Shortly after this designation, Fillmore, located in Millard county, was named the state capital of the territory (is it me, or do you feel like these names were trying to win favor with the white house?!). Fillmore only served as the capital from 1851-1856 at which point it was moved to Salt Lake City (Fillmore's presidency ended in 1853… Coincidence?… We may never know!). 😉
Utah was finally granted statehood in 1896 making it the 45th state to enter The Union. However, construction of the current capitol didn't start until 1913 after a design competition helped select the architect and design. As with many of my other favorite capitols, the building architecture style is neoclassical. The building was completed in 1916 and has been in use ever since. There was a major renovation in 2004 that included putting systems in place to protect the building from earthquakes.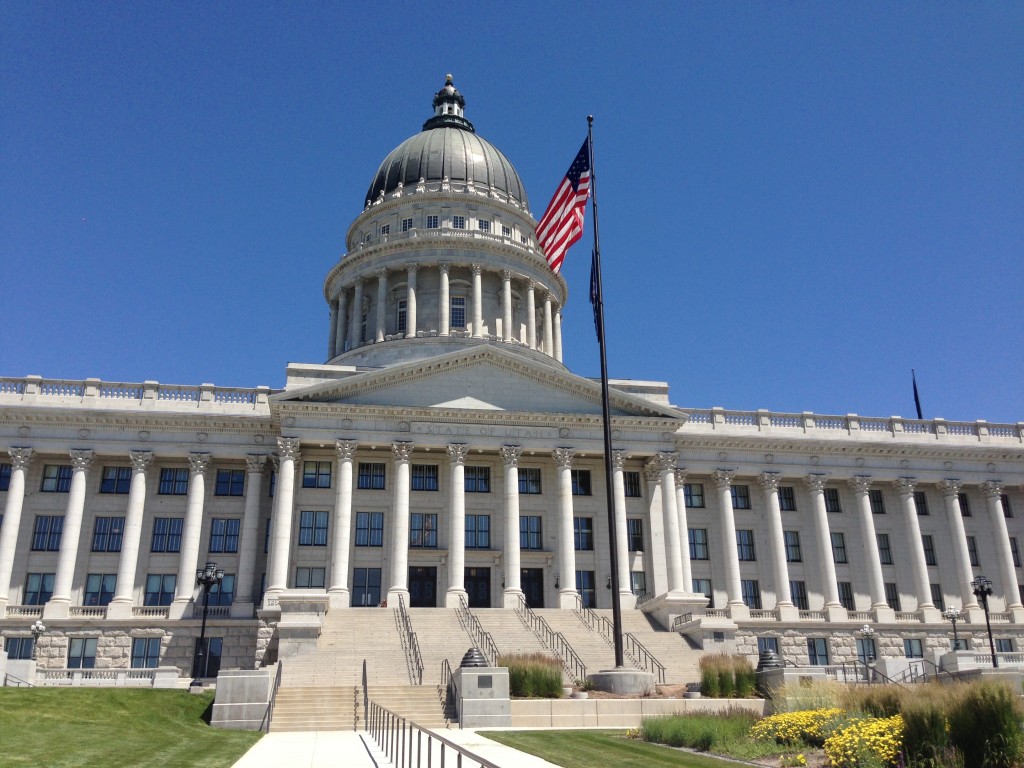 Some fun Utah facts… Utah is known as "The Beehive State" which comes from their Mormon heritage and also refers to the industrious nature of its settlers. The honeybee and beehive are recurring themes in the capitol, which I loved! The capitol was also used in Legally Blonde 2 as a stand in for the U.S. Capitol building in Washington D. C.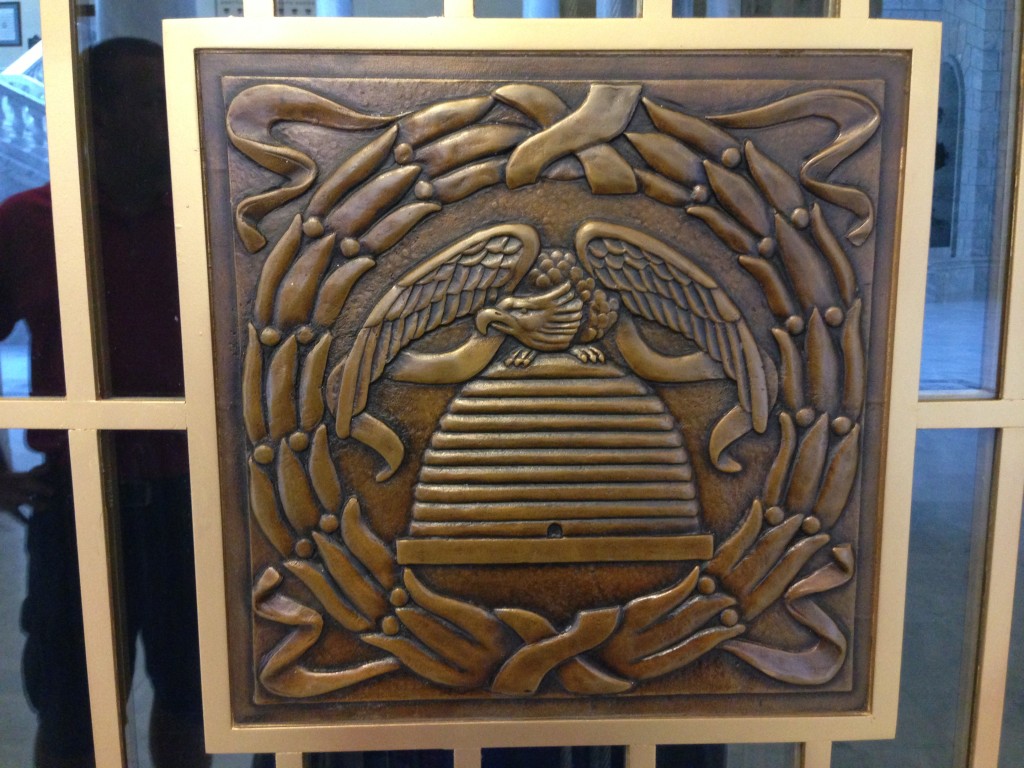 One of the reasons I enjoyed the tour so much, was because it was packed with lots of historic information about the state and we got to view quite a bit of the building; including the governor's office, senate and the house of representatives. Alright! Now onto our official Utah hike.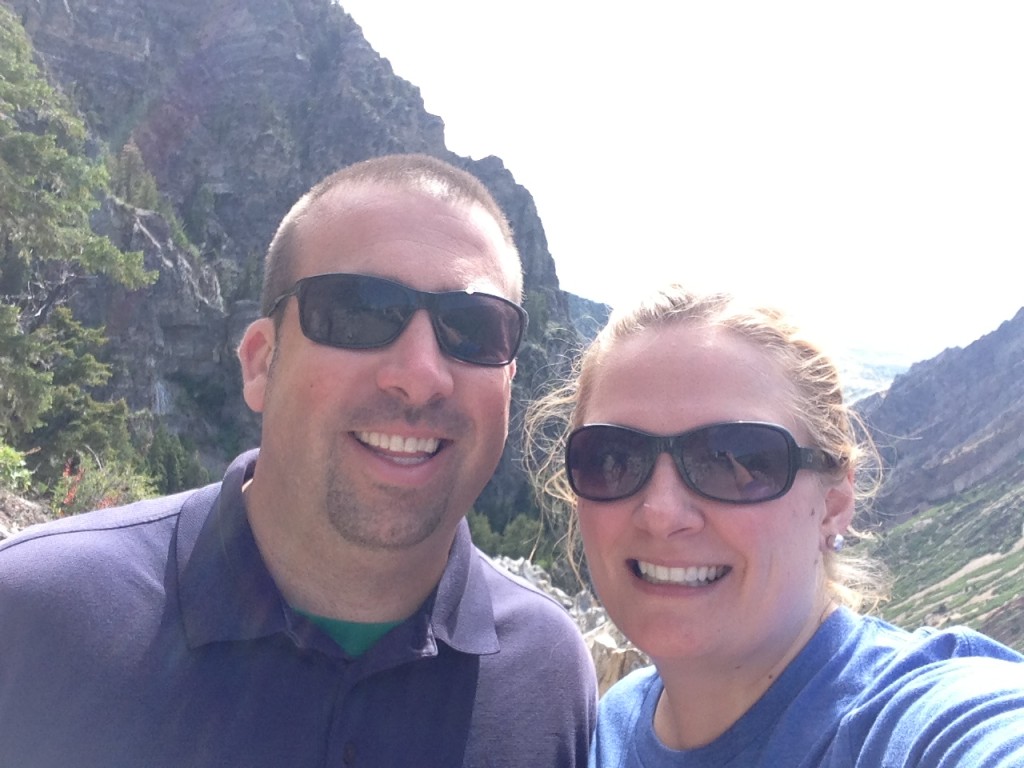 My boyfriend found the Timpanogos National Monument which included a hike to a cave at the top, so I was excited for our hike. Little did I know that we were going to climb over 1,000 feet in under 1.5 miles (this was also the same day we flew in!)!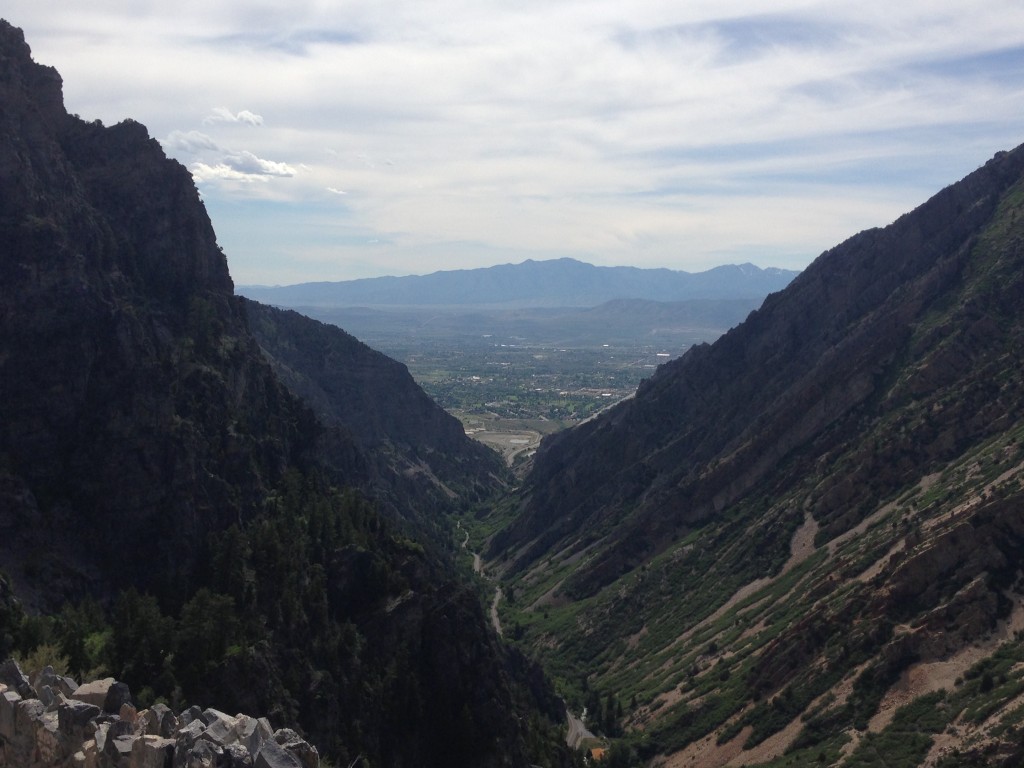 We had to purchase tickets for the cave tour and they regularly sell out, so I was thankful my boyfriend had planned ahead. The trail to the top is paved, which made the switchbacks a little more bearable, plus the views were awesome! Since this trip to Utah, we have been back two times, needless to say, I would definitely recommend a vacation to Utah!
In case you missed them, you can view my previous state capitol and hike recaps here! Phoenix, AZ | Helena, MT | Madison, WI