Several of my favorites bloggers post weekly roundups that highlight products and other things (places, music, articles) that they are currently enjoying. I always like reading these posts, so I thought it would be fun to add my own take on a weekly roundup – behold the first installment of "Friday Favorites"!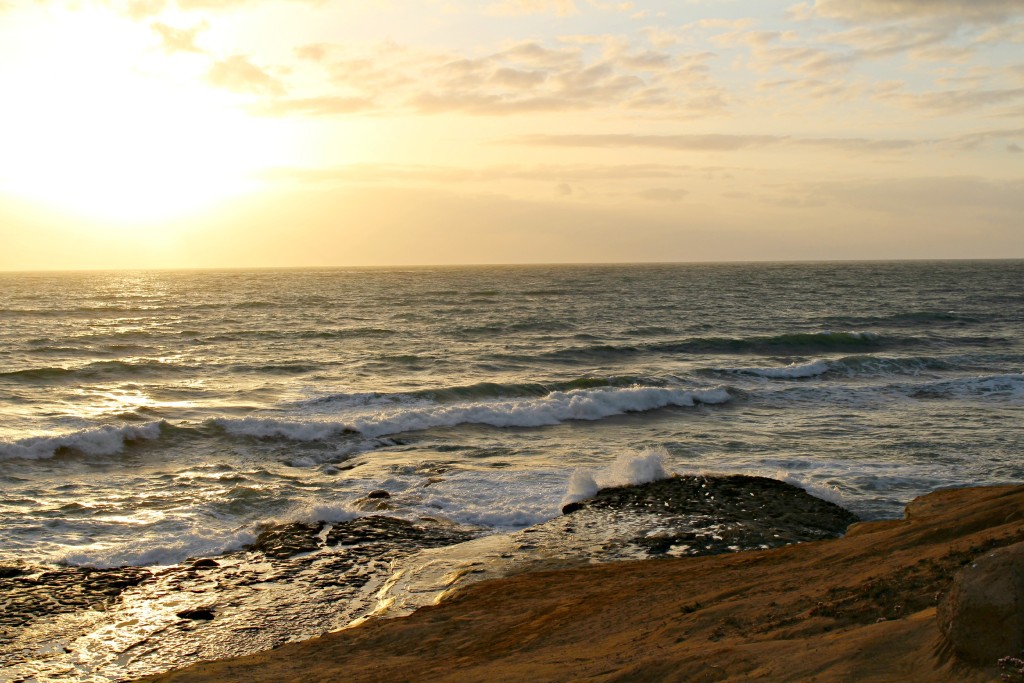 We recently visited San Diego with my folks (see Sunset Cliffs photo above). My boyfriend and I decided to go back for the 4th of July (AZ will be SO hot by that point!). I am so excited to celebrate our Nation's birthday here!
I have flat feet and after years of buying cheap (but cute) shoes, I have decided to invest a bit more money into quality shoes that actually support my feet. I decided to see what the Chaco craze was all about, with this pair of flip flops. So far, I am loving them!
This t-shirt (in navy) from the Charm & Gumption shop. Leslie Knope is the best!
The new Mumford & Sons album, Wilder Mind, is amazing. I know some people were disappointed, but I feel like they really stepped up their lyrical game!
This post, by another one of my favorite bloggers, Roo over at Semiproper, addressing the Josh Duggar sexual abuse case.
Sheryl Sandberg's essay on grief and loss following the sudden death of her husband.
Shopping through Amazon Smile. I confess my love for Amazon on a daily basis (same day delivery is now available in Phoenix!), and Amazon Smile is one of the reasons I like the company so much. You can pick which charity you want to support (our house loves the Arizona Cattle Dog Rescue) and as long as you make a qualifying purchase through smile.amazon.com, Amazon will donate a percentage of your purchase price to the charity.
How's that for a random mash up of awesome?! What are you currently loving?!