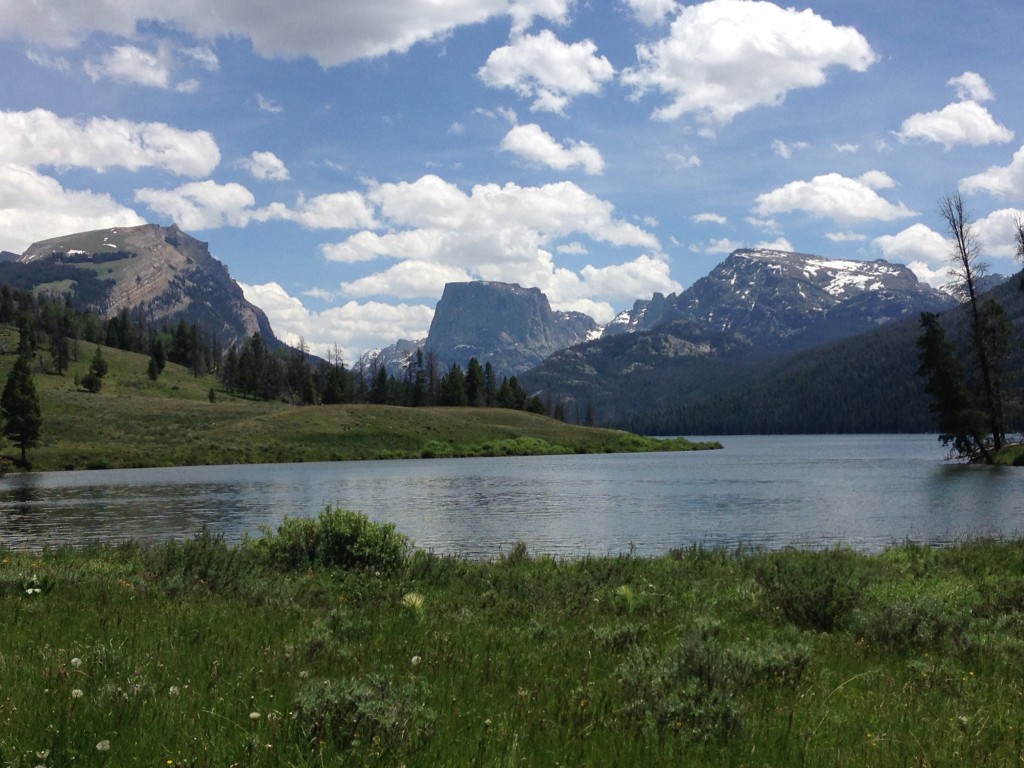 Hello! So sorry for the radio silence over here! We visited Wyoming last week (see photo above!) and although I had great intentions of posting while I was gone, I completely unplugged instead! I will be sharing more about our trip soon, but in the meantime, I have another edition of Friday Favorites!
Some of you may know that my Dad is a woodworker and I actually worked for him a bit during high school and college. Needless to say, I have a great deal of respect for woodworkers and the amazing things they can create. One of my (now former) co-workers recently launched her own woodworking and design business! I am SUPER excited to share her website with you – don j design! The icing on the cake? Her shop kitty Don Julio is running the company Twitter account! 
Instagram is by far my favorite social media platform. The National Geographic Instagram account is AMAZING! I love the photos and have learned a lot from the captions.
I LOVE dogs! This 60 MInutes piece on "Chaser," who has been nicknamed the "world's smartest dog," is fascinating! It also makes me feel like a bit of a slacker pet parent. 😉
Another thing I love? Sleeping. In the past couple of years, I have become somewhat obsessed with having the perfect sleep environment. I regularly use a sleep mask similar to the one found here. My boyfriend actually got it for me at Target and while I initially thought it was a strange gift, I now swear by it (and even it take it with me when traveling). I like the contoured version because it blocks the light, but doesn't rest on my eyes. 
Now it's your turn, what have you been loving lately?!