It's hard to believe that almost two years ago we moved from Kansas to Arizona. Having lived in Topeka (the state capitol of Kansas) for almost 10 years, I was excited to move to another state capitol! We technically live in Tempe, but Phoenix (and the state capitol building) are only about 20 minutes from our house. Of course it took us almost a year to visit and tour the capitol.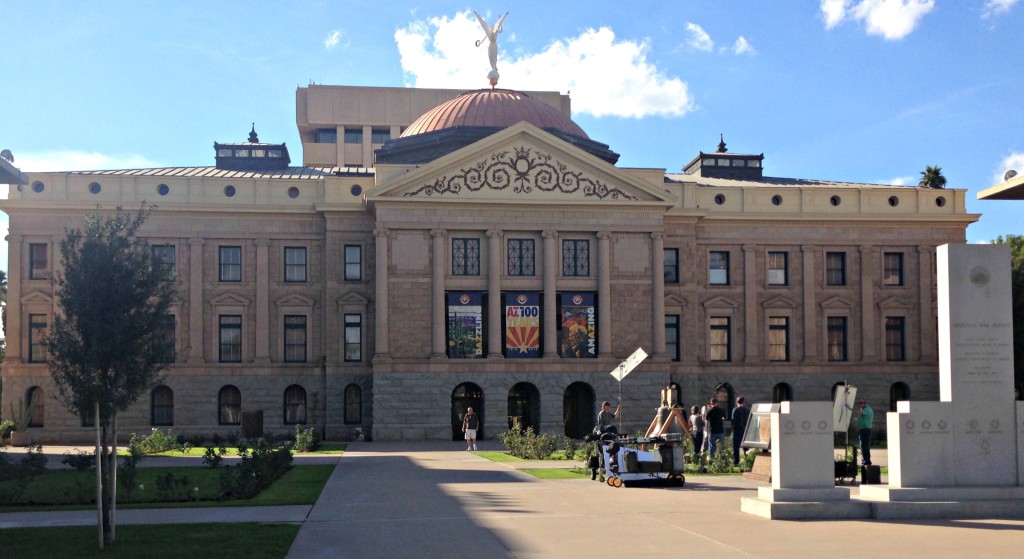 The capitol only does guided tours for groups of 10 or more, so we opted for the self-guided tour. I should clarify that the part we visited is technically the "Arizona Capitol Museum."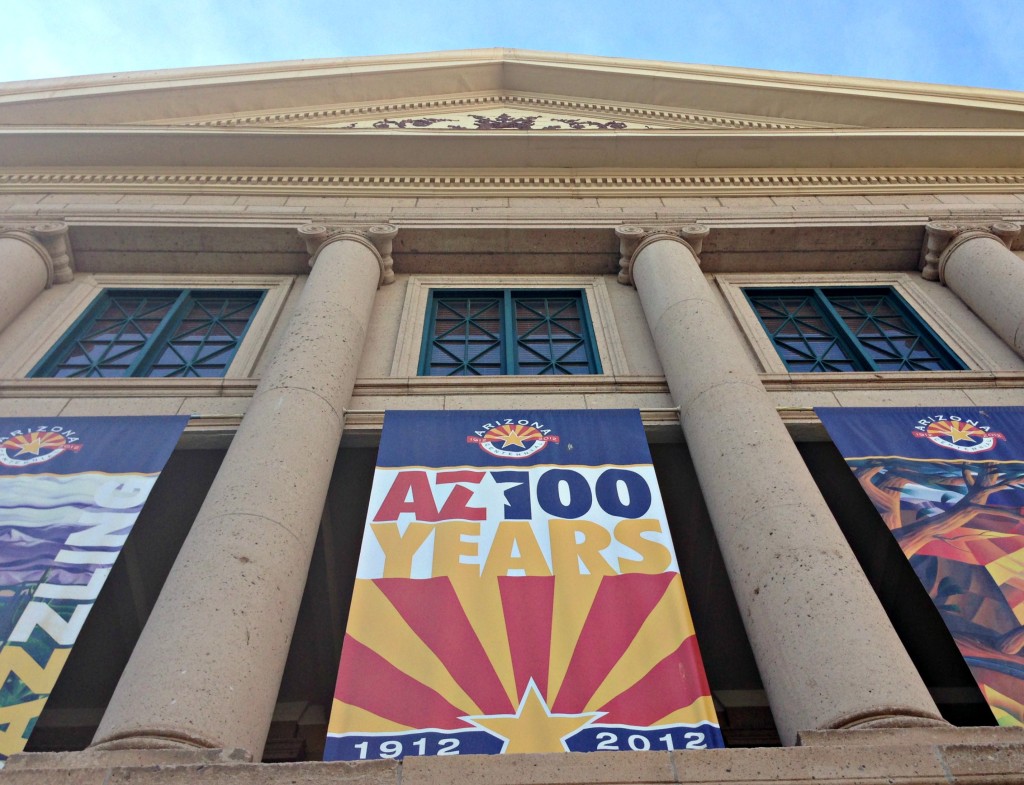 Construction of the Capitol began in 1898 and it officially opened for business in 1901. This was well in advance of Arizona gaining statehood on February 14, 1912. There were several additions to the original structure over the decades. In 1960, two buildings were constructed to house the Senate and the House of Representatives – these building flank the front of the original structure and of course I didn't get a photo that included them! Additionally an "executive tower" was constructed in 1974, and at that time the Governor's office moved from the Old Capitol building to the tower.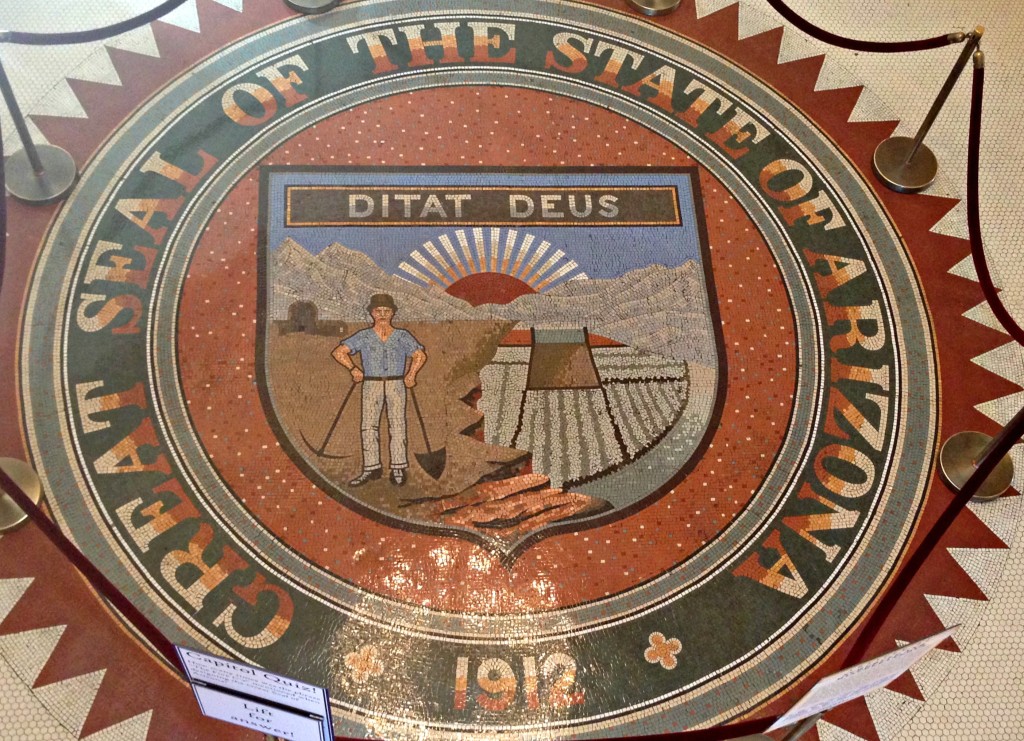 An interesting fact is that the state sold all of the legislative buildings, except the historic Capitol building, to private investors in 2010. The Arizona capitol was one of the "simpler" capitols we have visited – there isn't an elaborate dome or much artwork. The facility is relatively well-maintained and has exhibits that highlight Arizona state history.
Some of the more interesting exhibits include artifacts from the USS Arizona and other displays from the World War II era. Perhaps the most interesting thing I learned is that the official "state neck wear" for Arizona is the bolo tie! 🙂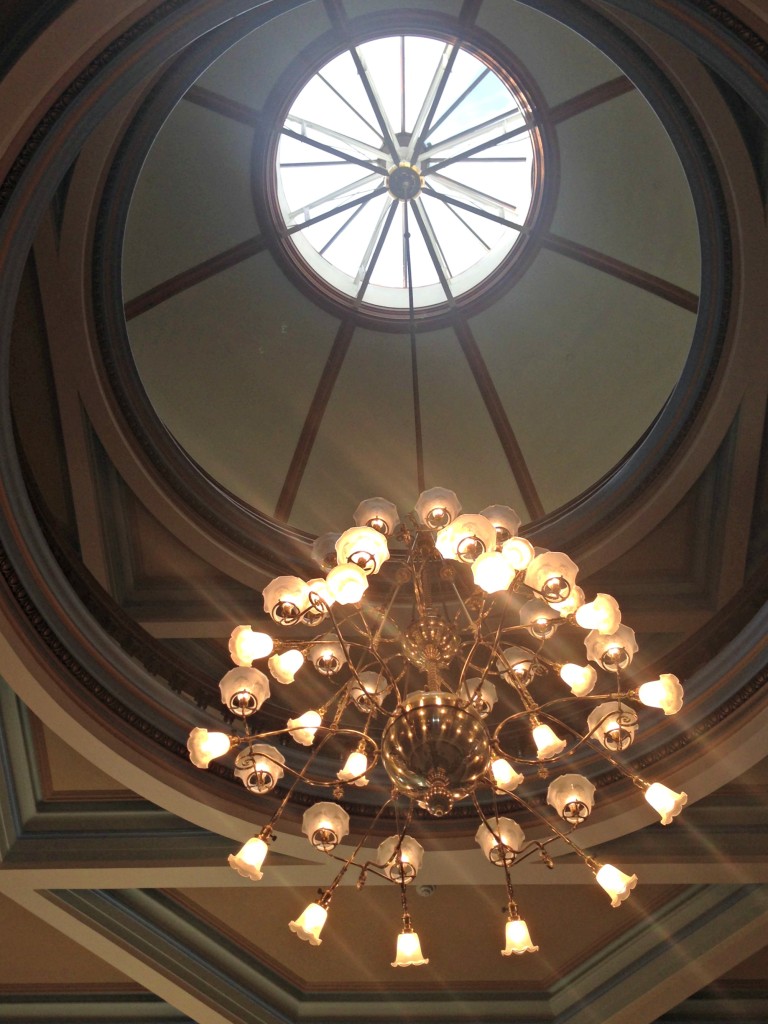 Since we hike in Arizona so frequently, I don't have an official hiking recap to include this time! If you are curious, you can read about some of our AZ hikes here, here or here! 
Thanks for reading this edition of my state capitol series! Next up is Salt Lake City, Utah (hint: it is one of my favorites!). If you have missed any of my other recaps, you can click here to easily find Madison, WI and Helena, MT.