As I have mentioned before (only 1 million times or so!), one of my favorite parts of Sunflower Paperie is making custom products! 🙂 Often with bigger custom orders I will send the customer a photo with several paper options to pick from and we will discuss flag shape, banner wording, etc. While this is super fun, it also requires extra time, because each item is made to order.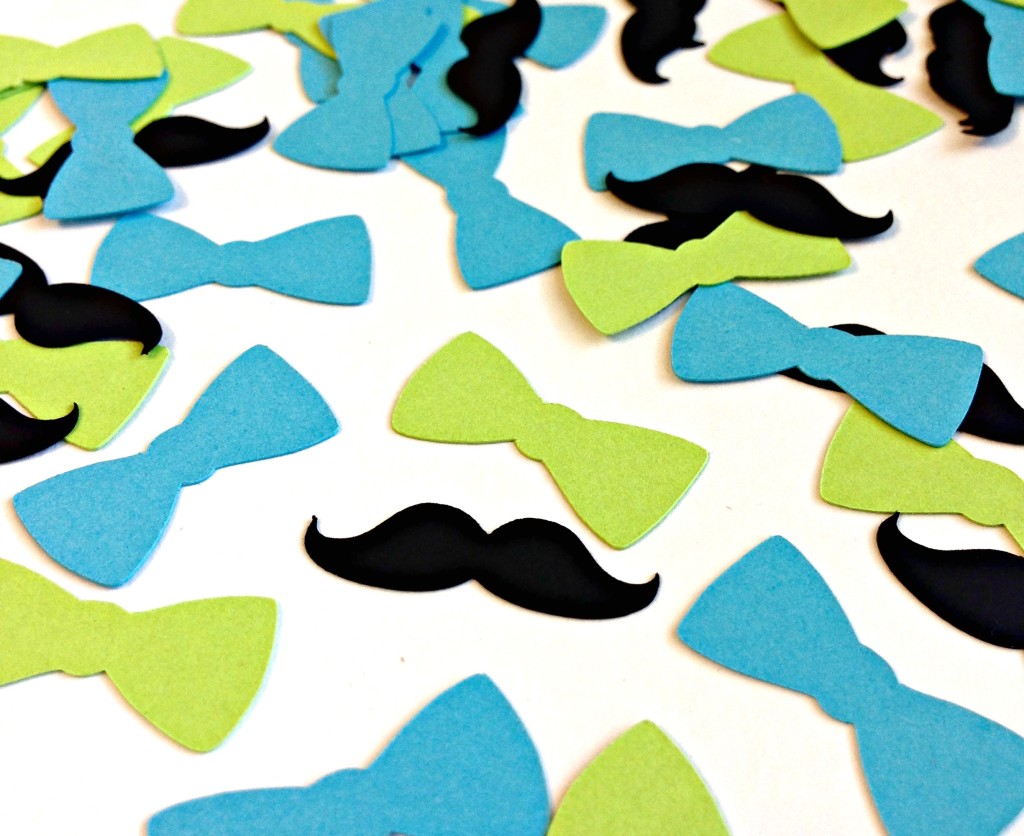 I also receive a good deal of order requests with timelines that don't accommodate custom work. I hate telling people that I can't meet their timeline, so I am super excited to announce a new product offering in the shop – "Party in a Box"!
The idea behind my "Party in a Box" option is that you can purchase one listing, get several coordinating items and save a bit of money! These items are also already cut and packaged, so they will ship very quickly.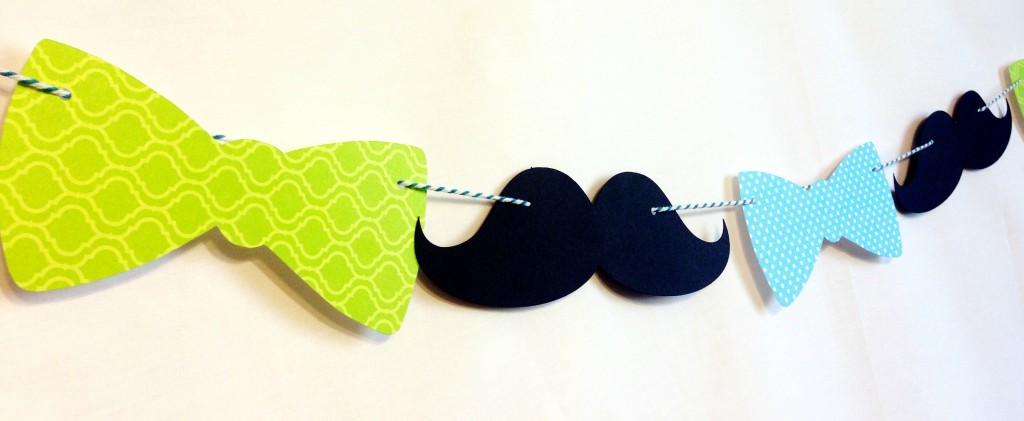 Right now these sets are dominated by bow tie and neck tie themed parties, because they continue to be some of my most popular items. This is definitely a shop section that I plan to add to this summer, so let me know if you have any ideas for party in a box themes you think would be cute!