Now that I have finally started documenting our state capitol travels (see my Madison, WI post here), I can't stop re-living all of our trips in my mind! Today I am excited to write about our trip to Helena, Montana.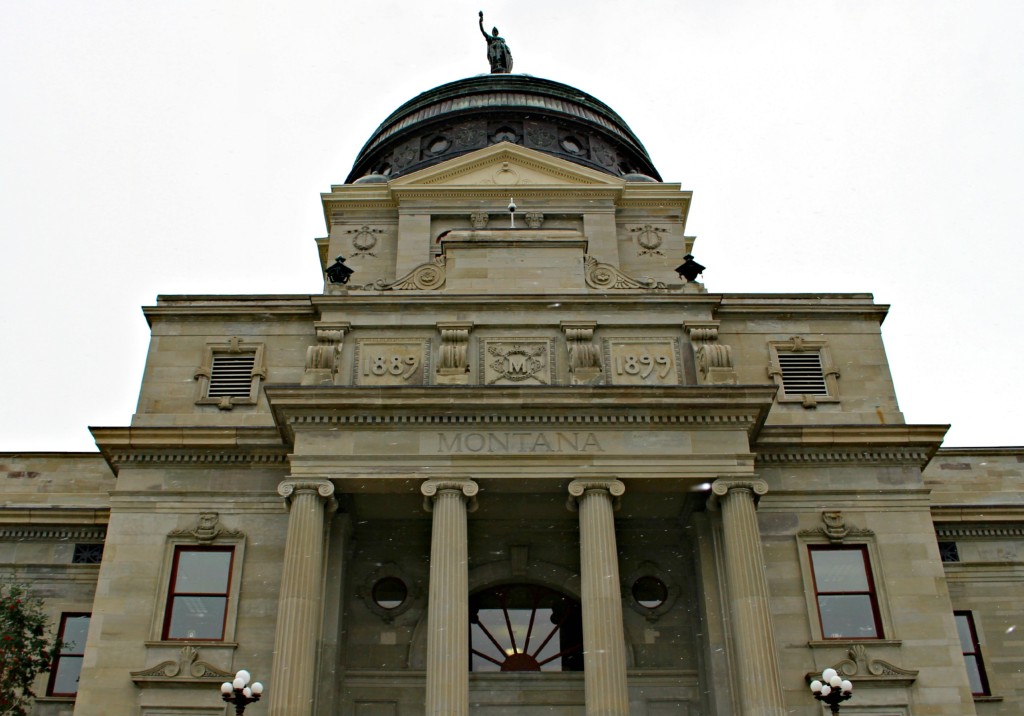 Last October (2014), we traveled to Montana because my boyfriend presented at a conference at the University of Montana in Missoula. Let me start by saying that Missoula was an absolutely adorable town! We used airbnb to find a charming place to stay, enjoyed their First Friday Art walk and had the best pizza of our lives at Biga Pizza. Although this post is NOT sponsored by the Montana Visitors Bureau, I wish it was, because we would totally go back and visit!
We actually flew right into Missoula, via Allegiant Air, and then headed directly to Helena. As I have mentioned before, I have really missed the change of seasons this year. So imagine my delight when we arrived in Helena and it was SNOWING in October! Helena's population is right around 28,000, so it is one of smallest capital cities. There were no guided tours while we were there, so we did the self-guided tour around the capitol.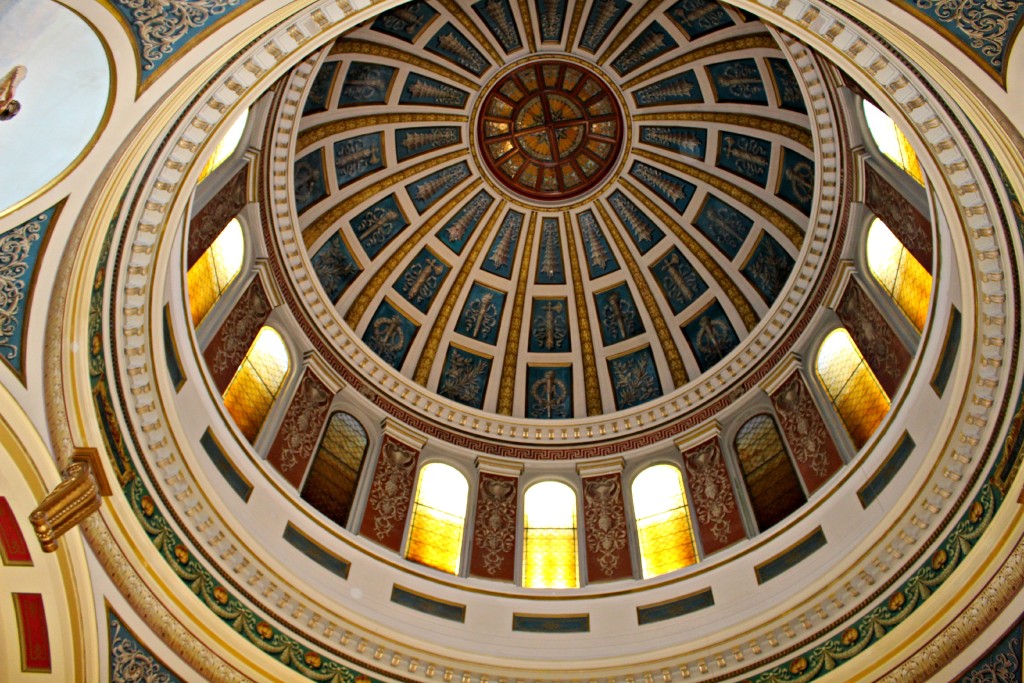 Without further ado, a few Montana facts! Montana became the 41st state to join the Union in November of 1889. And while it is the 4th largest state in the country, it ranks 44th in population today.

Perhaps my favorite Montanan is Jeannette Rankin – the first woman to be elected to the United State Congress in 1916. Jeannette was a pacifist and served a total of two terms in Washington D.C. She was elected to her first term just in time to vote against America's entry into World War I. She was then elected to her second term in 1940 and voted against America's entry into World War II. Isn't that amazing – 2 non-consecutive terms during both World Wars?! I very vividly remember learning about her in my high school history class, so I was very excited to she her statue at the capitol!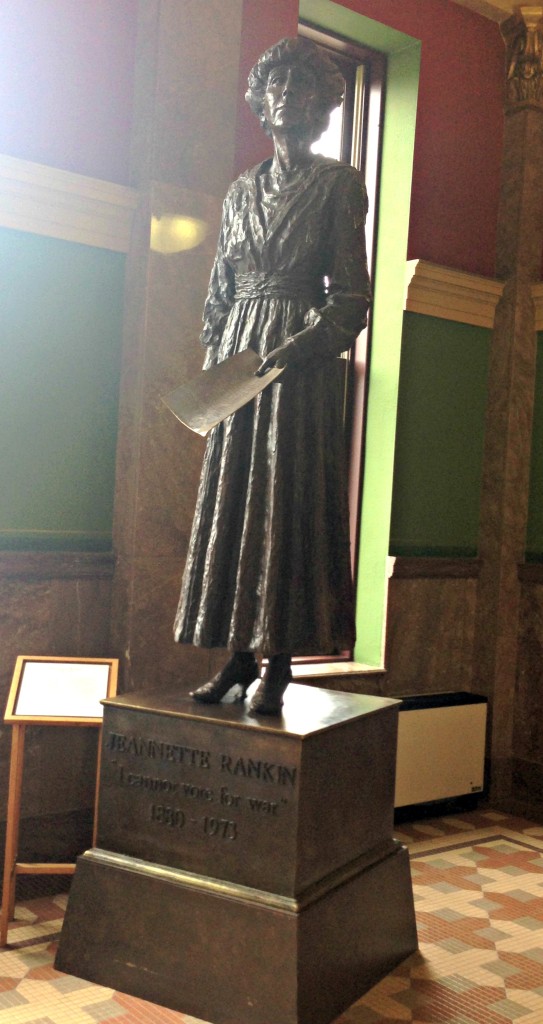 Since we weren't on a tour, and there weren't many people in the building, we had a lot of freedom to explore the capitol. It was constructed between 1896 and 1902 and is home to both the state Senate and House of Representatives. If you are ever around Helena, I would highly recommend swinging by the capitol for a little Montana history! It was beautiful and very well maintained.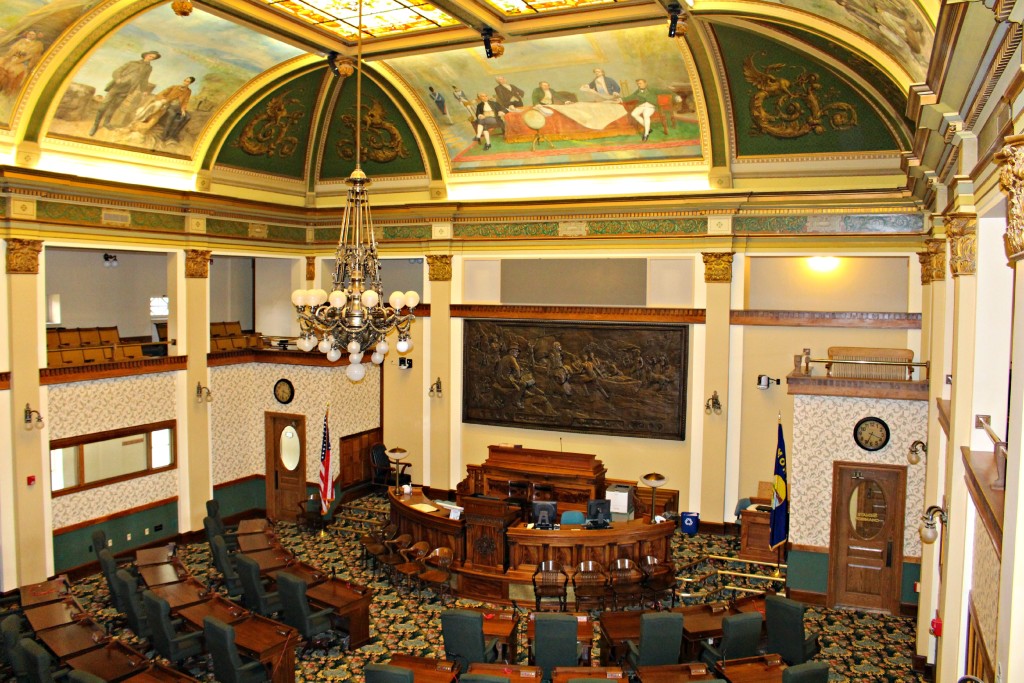 A new state visit wouldn't be complete without a hike for my boyfriend! We hiked Mt. Helena, specifically the Prairie trail (up the mountain) and Prospector Shafts trail (down the mountain). We enjoyed the snow, especially because the sun was out and the temperature was still relatively warm.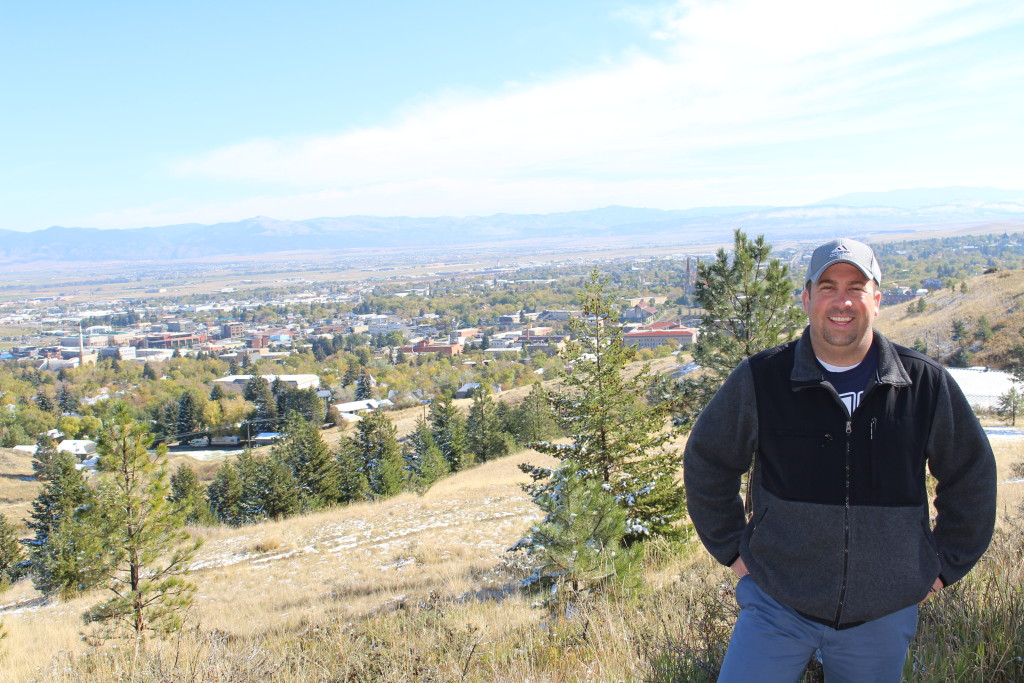 The hike started out with a gradual, but steady incline up from the parking area and into the pine trees. Although there were thick pine trees on the mountain side of the trail, the other side was wide open and offered wonderful views of Helena and the surrounding valley. "Big Sky" country is definitely an understatement as far as state motto's go!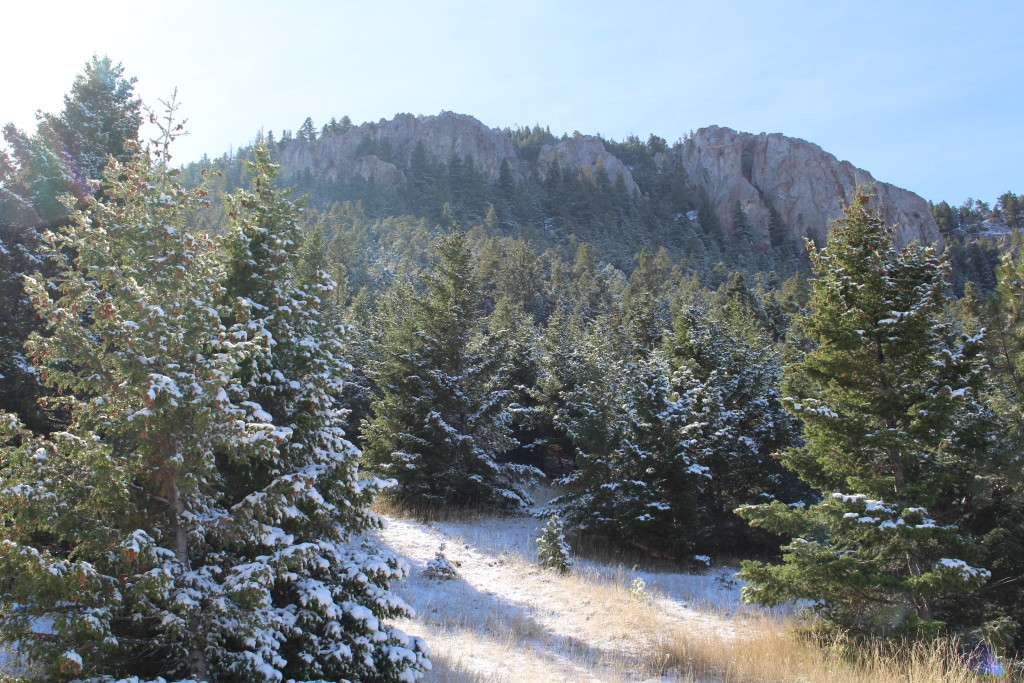 We then continued climbing upward along the side and back of the mountain. Once we reached the back, the trail leveled out. The descent was quite steep, so we were thankful we had taken the trails we did and hiked going counterclockwise. The trails were well maintained and (at least during the time we were there) not very trafficked. I would highly recommend checking out Mt. Helena and the surrounding trails!
As I continue writing these capitol recaps you might start to notice some themes… First, I LOVE capitols constructed around the turn of the 20th century! I am also obsessed with capitol domes – I think they are so beautiful! Lastly, our favorite states tend to be those with mountains, trees and small populations! 🙂
Have you been to Montana? If so, what part of the state did you visit? We are actually considering a fall trip up to Glacier National Park in the near future!