Hello friends! If only the number of times I thought about blogging (and blog topics) translated into blog posts, you would have a lot more reading material! Ha! 🙂 I definitely have a new found respect for all of those full-time bloggers I have followed over the years.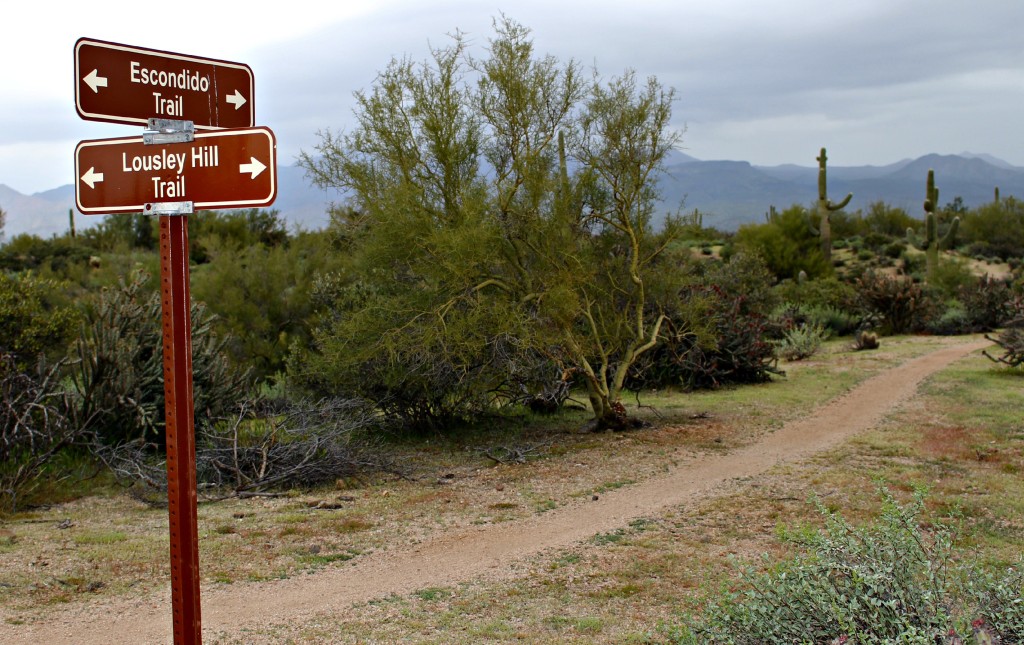 All that being said, I am back for my weekly weigh-in and pleased to report a loss this week. When I review my results so far, I am pleased with averaging a pound lost each week, but I also know I can do better. Last week was a relatively good one regarding my eating and this week is off to an even stronger start. My birthday is around the corner, so my current mini goal is to be down a total of 11 pounds by then.
Week 8 weigh-in (March 3, 2015): 
Pounds lost (since last week): 1.5
Total pounds lost (since January 5 start date): 7.5
Total number of workouts: 0
Total number of weekend hikes: 1 – Lousley Hill Trail @ McDowell Mountain Regional Park. All of the photos in this post are from our weekend hike! The weather in AZ has been unseasonably cool and it was overcast all weekend which made for great hiking. It takes us about 45 minutes to get out to the McDowell Mtn. Regional Park, but it is worth the drive! The trails aren't nearly as trafficked and the views are great.  
Other health-related items to celebrate in the past week: Exactly 2 full months without soda! I enjoy omelette cups for breakfast (recipe coming soon) and I made a big batch on Sunday to get me through the week. I have also been brewing my own tea at home.
Areas of improvement: I have got to get back into the habit of going to the gym after work!
You know how much I love the start of a new month (so much potential!)! What goals are you focusing or re-focusing on in March?!