Happy Friday! Last weekend, the Sunflower Paperie Etsy shop exceeded 600 sales! If you would have told me when I opened the shop, that I would have this many sales in just under two years, I would have never believed it! To celebrate this milestone and the upcoming 2nd anniversary of the shop opening, I have a little series of posts planned featuring some of my favorite customers. From the beginning, that has been the motivation behind my shop – being able to create items that help people celebrate milestones.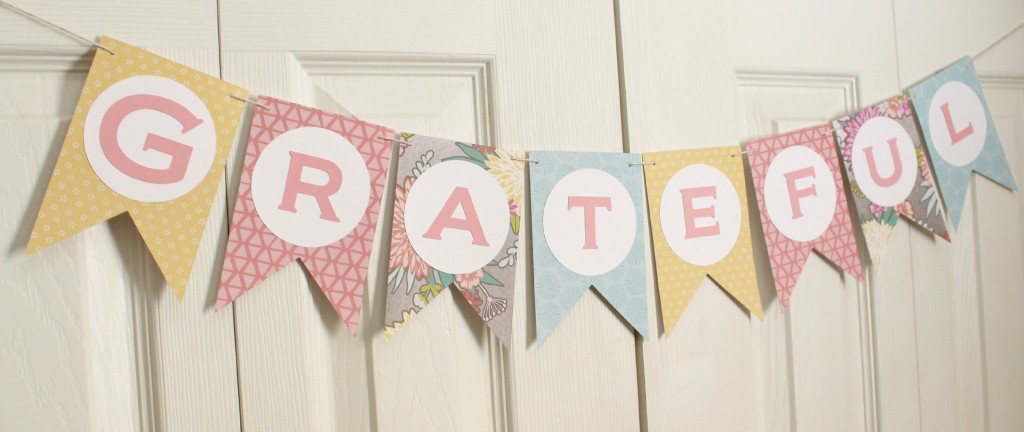 Coincidentally, last weekend I was also finishing up a big order of 12 "Grateful" banners for a very special customer (more details to come on this collaboration!), which prompted me to reflect on how thankful I am for all of the support I have received from family, friends and customers.
When I first opened my shop I was hesitant to talk about it at work or with friends, because what if it failed? Or what if I didn't get any sales? However, as time went on, I realized my family and friends were my biggest cheerleaders and actually wanted to know what was going on with me (imagine that?!). 🙂 Not only have I been privileged to make items for loved ones showers, birthdays and weddings, but my friends and family have also referred some of my favorite customers to my shop.
So I want to take this opportunity to thank YOU for your support. Thank you for reading my blog, for encouraging me and for supporting my shop. I am truly thankful for your encouragement and feel lucky to have you as a friend!