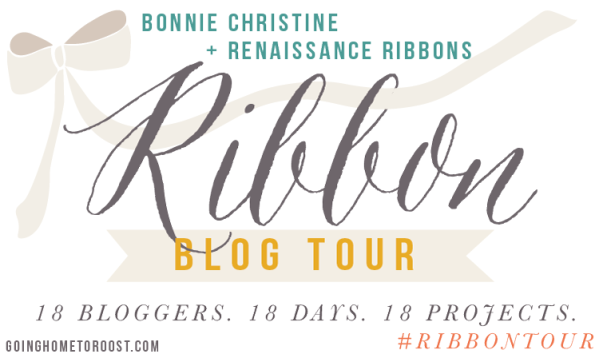 Several weeks ago, Bonnie Christine (one of my favorite creatives) posted on Instagram that she was looking for bloggers to help spread the word about her new line of ribbons (which can be purchased here or here). For those of you who are unfamiliar with Bonnie, she is a surface pattern designer in addition to authoring the wonderfully inspiring Going Home to Roost website.
I e-mailed Bonnie right away indicating that I was interested, and I was super excited when she selected me as one of 18 bloggers to participate in a blog hop focused on projects that highlighted her new ribbons. Bonnie provided each of us with the ribbon and fabric of our choice to use in a project of our selecting.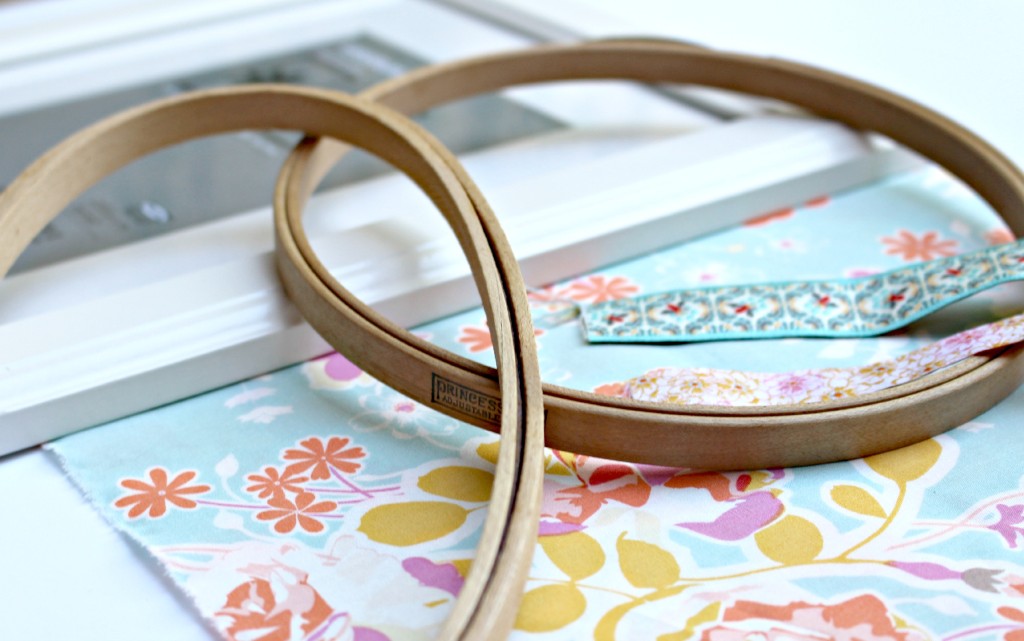 After a lot of debating and brainstorming, I chose to make several wall decor items that I could hang together. I found these old embroidery hoops at a thrift store in Kansas years ago and really wanted to use them, so they became a bit of an inspiration for the project. I tried to be creative in the ways I used her fabric and ribbons.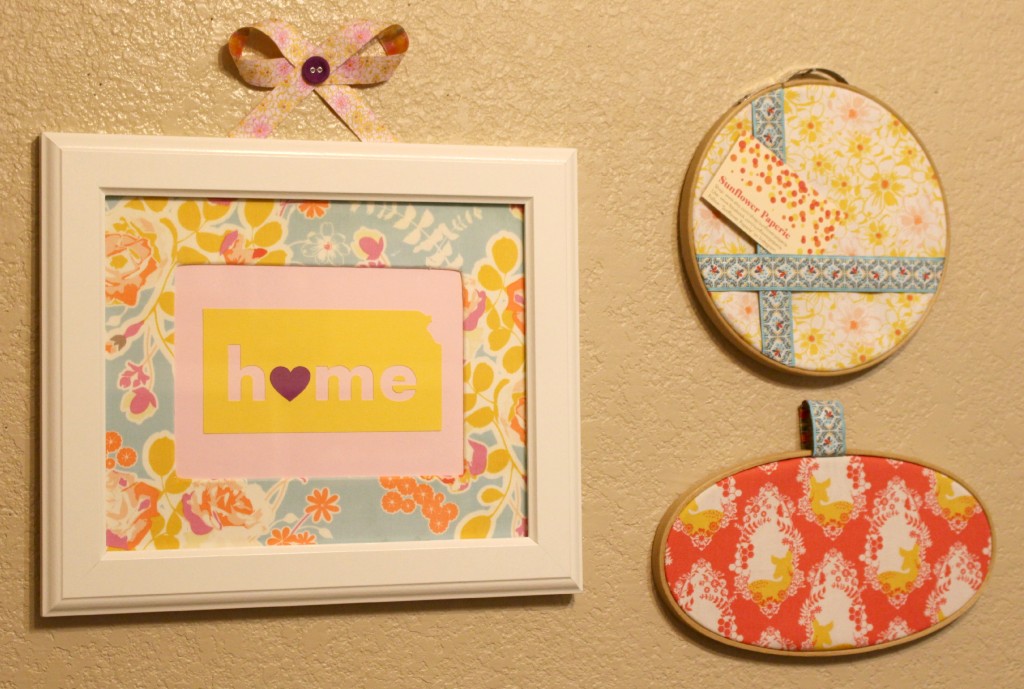 For the framed piece, I used some of Bonnie's fabric to cover a pre-cut mat. I was going to post a tutorial on how to do this, but it proved to be a lot messier than I anticipated, haha! I then used pink and gold cardstock to create the "Kansas / home" die cut. The finishing touch was a bow out of Bonnie's ribbon.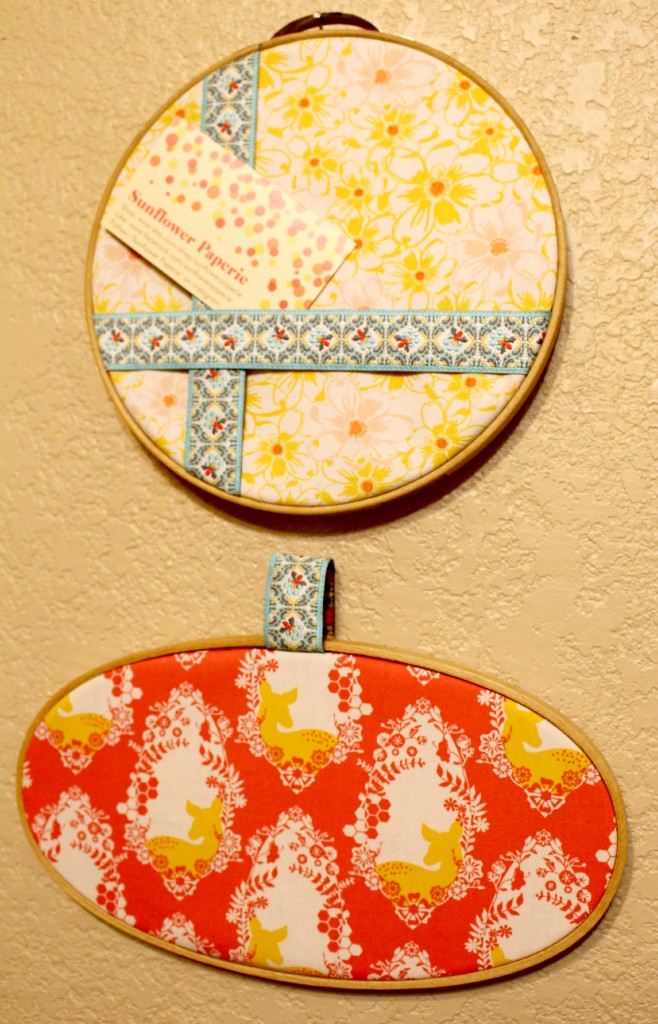 I absolutely LOVE how the two embroidery hoops turned out! I made a mini message board of sorts out of the top one. The sweet deer fabric in the bottom hoop was so cute I just couldn't cover it up, so I elected to fashion a loop to hang it from out of the ribbon and leave the fabric blank.
I simply couldn't recommend Bonnie's products more! They are SUPER high quality and absolutely beautiful designs. It was so tricky to select the fabrics and ribbons I wanted (because they are all GORGEOUS!), but in the end, I love how they all coordinate!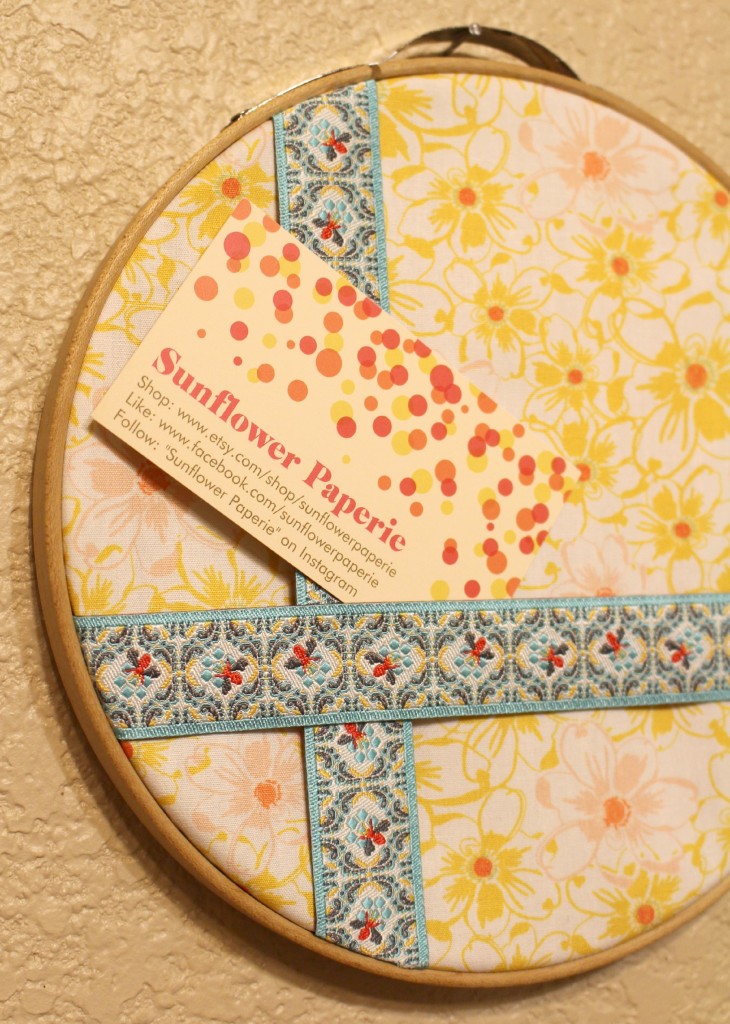 A big THANK YOU to Bonnie for having this blog tour and allowing me to participate! Make sure to check out Marni's project post over on Haberdashery Fun and Bonnie Christine herself will be sharing a project tomorrow, so make sure to head on over to Going Home to Roost as well.
To see all the bloggers who participated and their projects, click HERE!