I have a confession to make… Sometimes I am so busy with current orders, that I neglect to think ahead and create products for upcoming holidays. Clearly this isn't the best for my business! So when a couple of my best customers inquired recently about purchasing an Easter banner, I decided to take some time and develop a new mini banner.
I have also been curious about selling items via Instagram, so I decided to sell this sweet little banner through my Instagram account. If you are interested in purchasing one of these banners, just leave your PayPal user name in the comments (either on this post or over on Instagram) and I will e-mail you an invoice. Price is $10 per banner (includes shipping) and I will ship your banner within 24 hrs of receiving payment.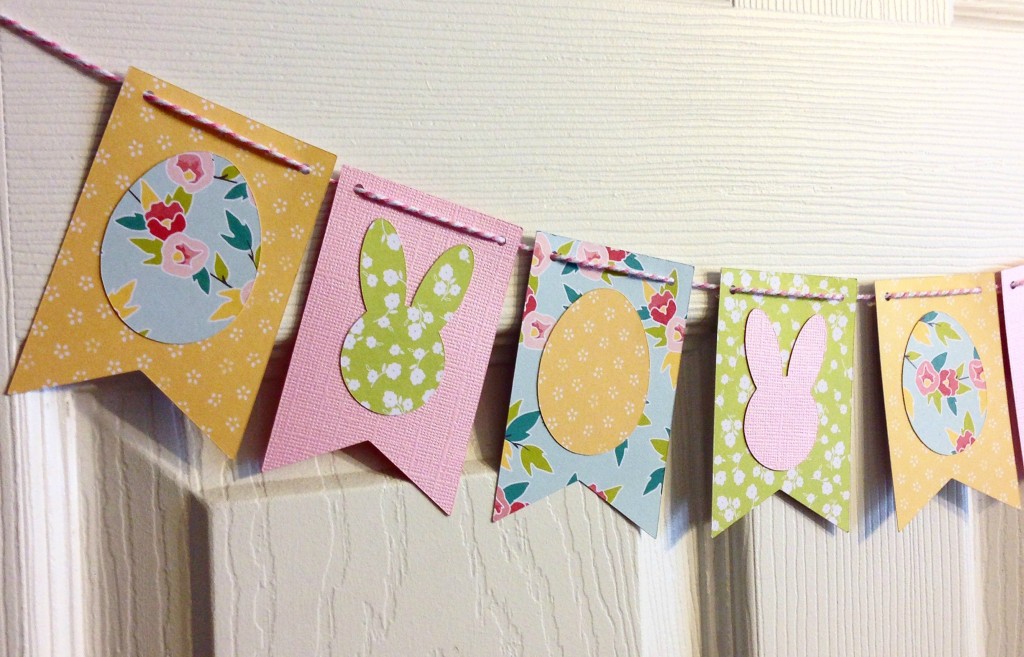 Banner details:
The flags alternate between pink, yellow, blue and green floral patterned paper. The banner is strung on coordinating bakers twine and features alternating bunny and egg silhouettes. There are 8 total flags included on this sweet mini banner.
Approximate Mini Banner Measurements:
Total Length: 18 inches with an additional 24 inches of ribbon for hanging
Flags: 2.25″ W x 3.5″ L
Bunnies / Eggs: Approximately 1.75″ W x 1 1/2″ L
Happy shopping!