As I mentioned yesterday, I am excited to share a series of posts about some of my favorite orders and customers to celebrate reaching 600 sales in the Sunflower Paperie shop. Today I am eager to write a little bit about the history of Sunflower Paperie!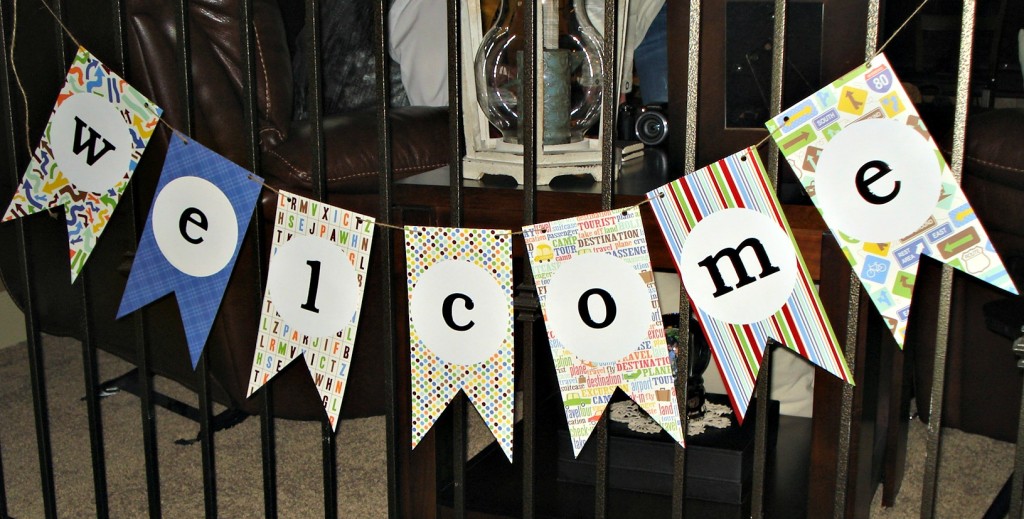 I am often asked what prompted me to open the Sunflower Paperie Etsy shop. A common assumption is that I liked to scrapbook and craft, so it was a natural fit. The truth is that I had never scrapbooked (still don't) and I definitely wasn't overly crafty when I opened my shop. I had wanted to open an Etsy shop for quite some time, but hadn't settled on what I wanted my product to be. Then in January of 2013, I co-hosted a baby shower for one of my childhood best friends and realized that making party decorations was pretty fun.
For my friends baby shower, I made a trip to Michael's and purchased a book of travel themed cardstock, pre-cut circle die cuts, a set of black chipboard letters, jute twine and some fancy scrapbooking glue (which I quickly ditched in favor of rubber cement!). The banners above were the first two I ever created, by hand cutting the flag shapes and then gluing everything together.
Not only had I enjoyed making the decorations for the shower, but my friends mom was very encouraging about my work and suggested that I try to sell similar items. I had a little extra Christmas money, so I started researching cutting machines and somewhat impulsively purchased a Silhouette Cameo machine.
Over the next several months I started designing products and cutting paper, photographing my products and creating listings. And then on May 1, 2013, I officially opened Sunflower Paperie! My friends little boy is now two and I have had the privilege of creating decorations for both of his birthdays!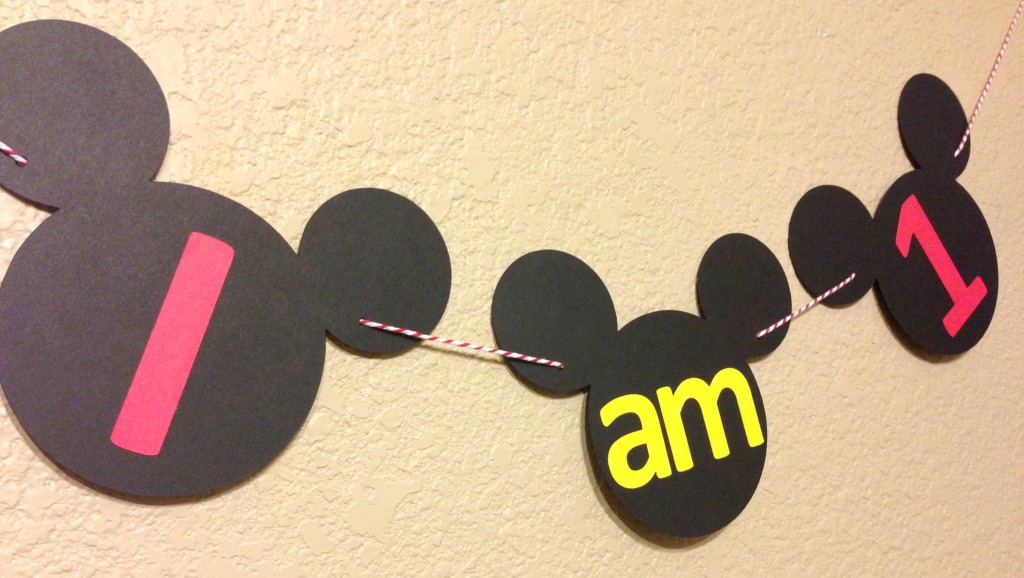 Here are the "I am 1" highchair garland and the "Happy 1st Birthday" banner I created in 2014 for his first birthday. As a side note, due to licensing these were not re-created and listed for sale in the shop.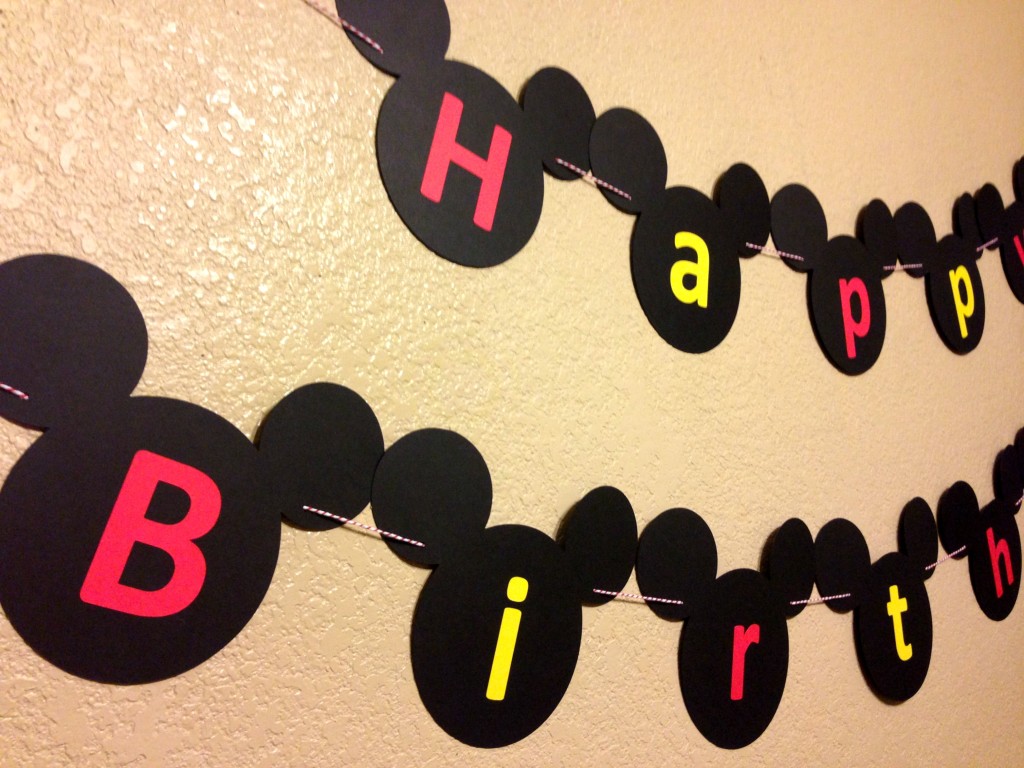 And then here is the "Happy 2nd Birthday" banner I created for his second birthday this past January. Again, due to licensing these were not re-created and listed for sale in the shop.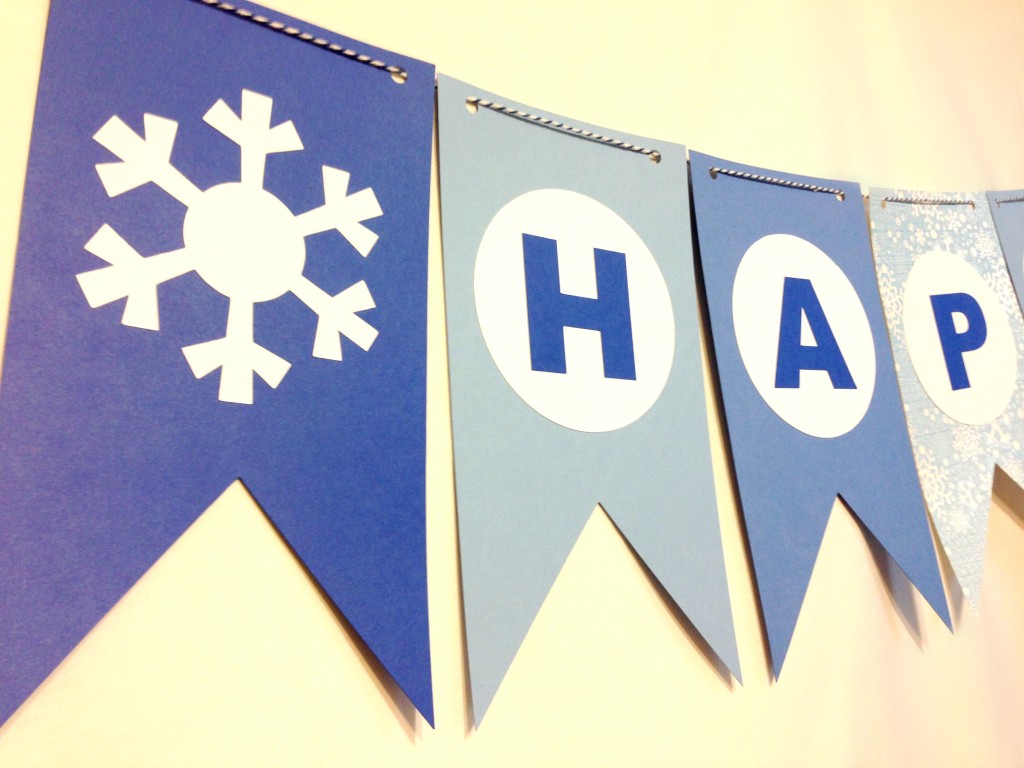 My childhood friend was the first customer I wanted to highlight for several reasons. First, had I not co-hosted her baby shower, I may have never discovered an interest in creating banners or purchased my paper cutting machine! Next, I have absolutely LOVED creating banners for each of her son's birthdays. She and I live farther apart now than we have our entire lives (we grew up together!), so it has been fun to create these items when I can't be there to celebrate with them. Hopefully, I will get to create banners for all of his life milestones!
Lastly, While I truly appreciate all of my customers, repeat customers have become a population I love working with! There is something super fun and rewarding about working with someone and executing their vision.
Thanks for taking this trip down memory lane with me! 🙂 Have a great weekend!