Getting healthy and taking care of myself is my second big goal for 2015. I know this is a popular resolution that everyone approaches differently, so I want to share some of the specific steps I will be taking this year to improve my health. But first, a little context! 
I have dieted on and off for years and not a day goes by that I don't think about my weight and wish I was thinner. My story is similar to many others in that I have always been on the heavier side (when compared to my peers) and after being very active in high school and relatively active in college, a sedentary lifestyle post-graduation, led to quite a bit of weight gain. Fast forward through my twenties and I am finally to a point where I am committed to losing weight (for good) for the sake of my health and longevity! There are also a couple of health related items I have simply been putting off (for no good reason), so those have made their way into my mini goals as well.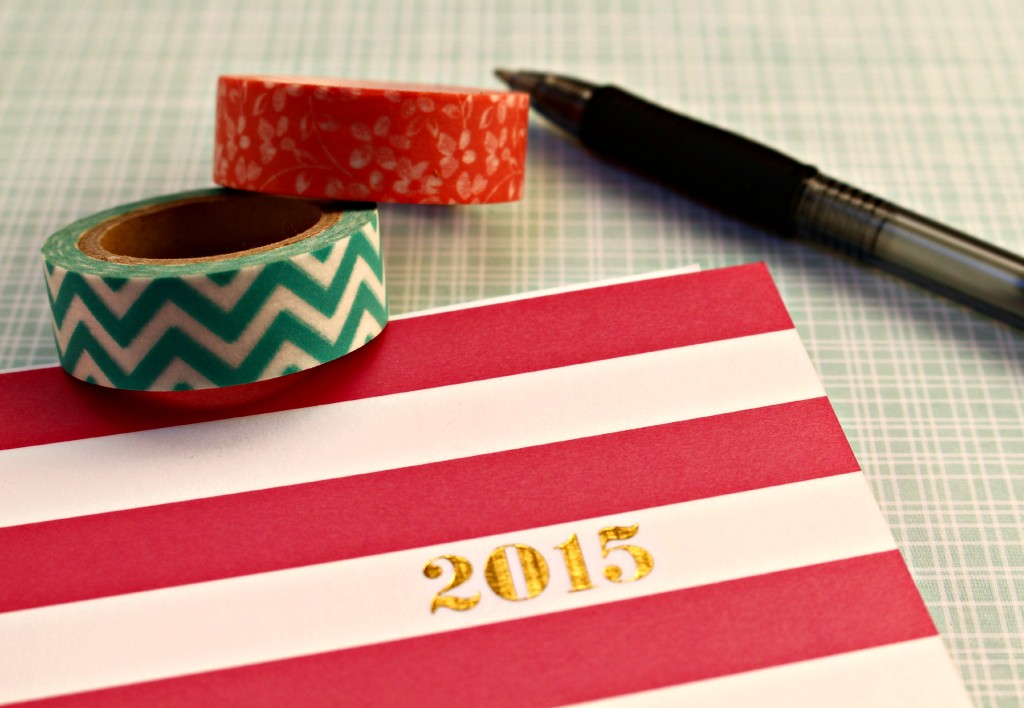 Mini health and self-care goals:
– Follow a low carb diet, with the goal of losing weight. Nothing crazy or extreme here, low carb foods (meat, veggies, etc.) are what I prefer, so this tends to be the best route for me regarding my eating.
– Exercise a minimum of 3 times a week. A good friend of mine (hi Liz!) and I got a jump start on this in December by joining a gym and starting to attend fitness classes. This goal is a reminder to make consistent exercise a priority.
– Hike a minimum of once a week.
– Quit drinking soda. What is it with Diet Coke?! Seriously. It is a all or nothing relationship for me! Either I am drinking too much or I have to stop all together, this year I am choosing the later. I stopped drinking it daily on Dec. 29 (and outside of shared drink at a football game and a movie) haven't had one since.
– Schedule all of my yearly appointments! Believe it or not, this is the health goal I am most embarrassed about! I actually enjoy going to the dentist and have never minded the eye doctor, but since moving to Arizona 18 months ago I just haven't gotten around to finding new doctors. Time to remedy this!
Is this too much personal information for, what, my 10th blog post? 🙂 As you read yesterday, one of my goals is building a community in this space and I figure there is no better way to build community than to share my thoughts, struggles and experience! Plus, I know from past experience that I am most successful when I have accountability buddies. I would love to hear about any health or wellness goals you have made for the new year!
Disclaimer: It should go without saying, but I am not a doctor (or any sort of health professional), so all of the views shared on this blog are my own personal opinions and experience. Talk with your doctor if you are considering a change to your diet or exercise routine!