Hello friend! I don't know about you, but I LOVE reading about everyone's New Years resolutions and goals! However, I am also aware of the very small percentage of resolutions and goals that are ever achieved. Something that dramatically increases a goals likelihood of being accomplished is the simple act of writing it down. I think you see where I am going here…
This year I am resolving to focus on improving 5 different areas of my life. Today I am going to kick off a week long series of posts about why I have selected these goals and exactly what I am hoping to accomplish. The first 2015 goal – "Growing my Business."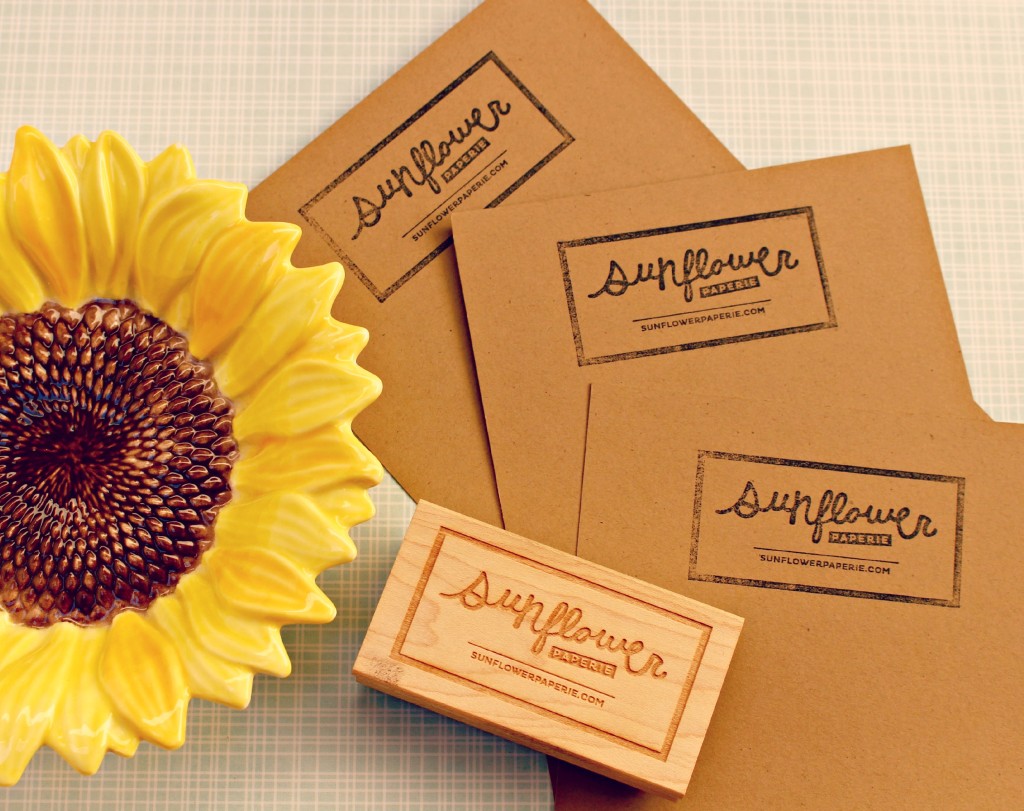 In May of 2013, I opened the Sunflower Paperie Etsy shop. I had made decorations for several friends parties and had toyed around with the idea of an Etsy shop of some sort for years, so at the prompting of friends and family I listed some products and opened my shop. Imagine my shock, when 3 days later I had my first sale! I still clearly remember my first customer and the joy I felt helping her plan her sons first birthday party. From that day forward, I was hooked! What is more fun than helping others celebrate birthdays, baby showers and weddings?!
Over 500 sales and almost 2 years in business later and I am ready to elevate my business to the next level. This coming year, I want increase the number of sales I have on a weekly and monthly basis in addition to expanding the line of products I offer. I want to grow my business, all while maintaining a high level of customer interaction and excellent customer service. In order to achieve these goals I am going to have to think strategically (what effort yields the most results) and consistently "work" my business like I do my day job.
Here are the mini goals I have identified to help me achieve the bigger goal of "growing my business":
– Work Sunflower Paperie like a part-time job. This means penciling into my planner a minimum of 20 hours each week to focus on my shop. Big thanks to my friend, Jennifer Kennedy over at Teach Good Stuff for sharing this concept with me.
– Exceed 1,200 sales by the end of this year. This equates to roughly 52 orders per month. I averaged 23 sales per month in 2014, so I essentially want to double the number of orders this year (eek!).
– Design a line of digital products for my shop.
– Create a community on my blog. 🙂 
– Implement a consistent and strategic marketing plan. I want to build relationships with business owners and brands I admire and spotlight them in this space.
Whew! I am both excited and nervous about putting these goals in writing (and on the internet!)! As I mentioned in my sneak peek 2015 goal posts, my five big goals for 2015 are going to guide the content I share on the blog with you, so be on the look-out for updates.
Not super interested in business related goals?! Never fear, tomorrow I am going to outline how I plan to "get healthier and take care of myself."