When I decided to start my blog, one of my big goals was to feature creative people who I admire and respect. That is why I am SO excited to share the first installment of the "Creative Spotlight" series today! First a little background…
As many of you know, I work full-time in Higher Education Administration. I always joke, that I liked college so much, I decided to make a career out of it! Before moving to Arizona, I worked in the Design Department at The University of Kansas. I loved my job and espeically LOVED working with all of the talented design students, whose majors included: Illustration & Animation, Graphic Design, Industrial Design, Interior Design and Photo Media. When I started brainstorming Creatives to spotlight, Madison Lytle immediately came to mind! Madison graduated with a degree in Illustration and Animation from KU (where I met and worked with her) and recently opened an Etsy shop (merrylittlepaperco)!
Okay, enough from me! Let's meet Madison! You will want to read all the way to the end, because I am sharing another Sunflower Paperie "first" today! 
What do you do?
I am a designer for a company called PaperSnaps that designs and produces wedding and social stationery. After my day job ends, I go home and try to focus on how to further my personal illustration career. Right now I'm focusing a lot of energy on trying to rediscover a process for making images that fills me with joy. Long term goals involve a paper-goods brand and licensing my work.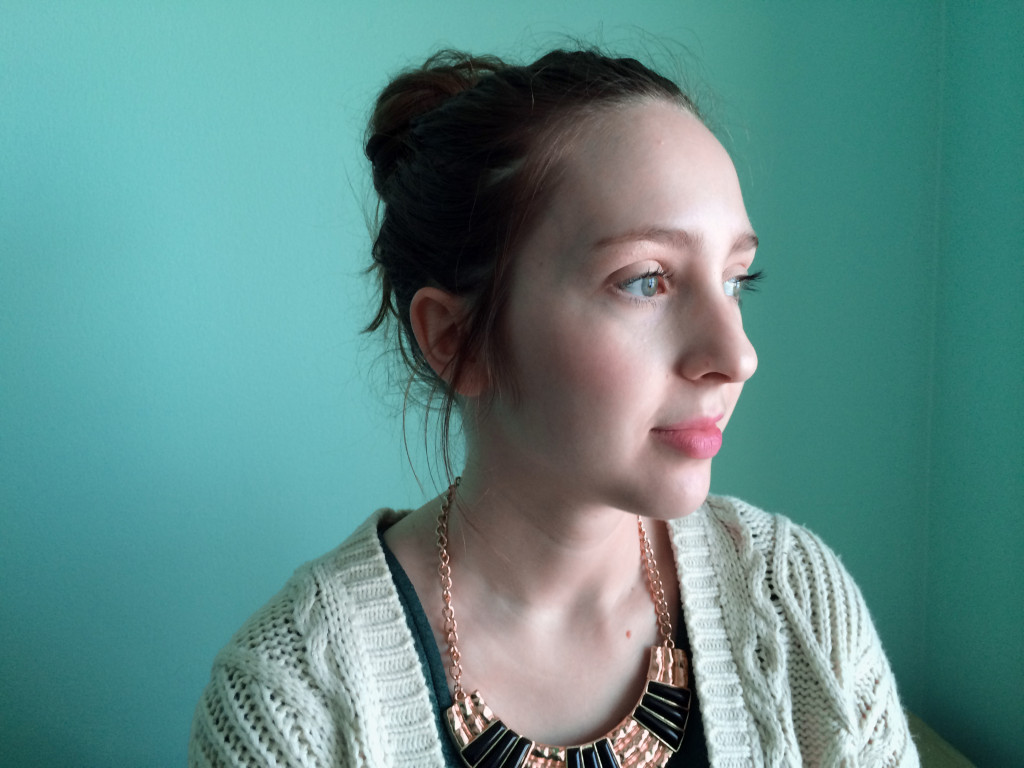 What's your favorite part of your business?
I love how it is an extension of my personality and the potential it has to grow into whatever I choose.
What 3 words best describe you?
Goofy, Down to Earth, Dreamer
If you could meet anyone from history, who would it be and why?
This isn't exactly historical, but I would love to meet Anna Bond of Rifle Paper Co. and learn how she gets so much done in a day.
Besides illustration, what are your other creative interests?
Hand-lettering, Surface Design, Stationery Design, Package Design. I love designing things that are functional– having my work licensed and manufactured into toys, children's bedding, home decor, etc. would be the coolest thing ever.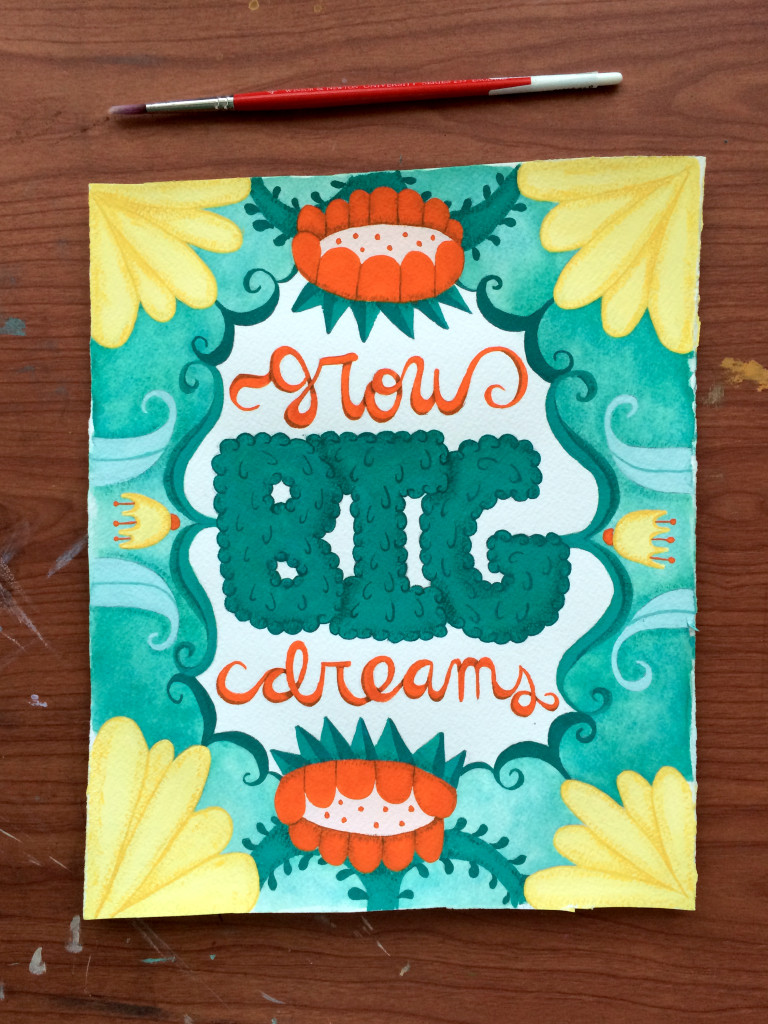 Top 3 Instagram accounts that make you smile.
@augustwren – I love how she is relentlessly painting in her sketchbook.
@elizabetholwenxo – Surface design crush
@katieisadaisy – She's 27ish, has a baby, mega-productive, lives in the woods, and all of her work is filled with joy.
What are you currently reading (blogs, books, magazines)?
I just finished re-reading one of my favorite childhood books, Redwall. It's woodland animals meets Lord of the Rings. I also have a typical group of blogs I check in on each day– ohsobeautifulpaper, print&pattern, DesignSponge, papercrave.
Describe your ideal day.
A lot of my musings involve my dream studio that is potentially an extra room in my house, a cozy backyard cottage, or a lovely space above a storefront. It would be filled with light, flowers, plants, and calm. I'd know exactly what kind of work makes me happy, and I'd fill my days building up a paper-goods brand and licensing work to the Land of Nod, Chronicle Books, and Anthropologie.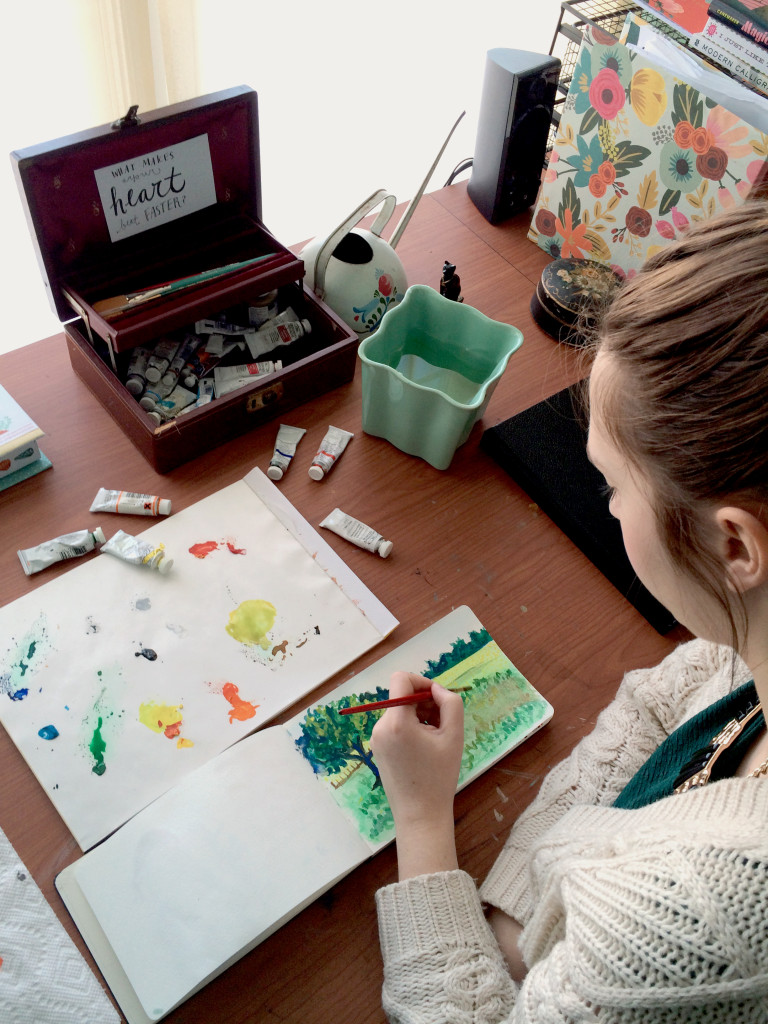 What business tools do you depend on daily?
The internet for research, lots of paper for list making, some how-to books, my OCD "big binder of ideas", and the advice of my boyfriend and parents.
What one piece of advice would you give to a new creative business owner?
Tap into what really makes you happy. Lilla Rogers says "People buy your joy" and I really connect with that idea.
If someone gave you $1000 (after taxes) how would you spend it?
I would spend it on a drawing/painting/research trip some place exotic.